1967's Costume Chronicles
Introduction: Memoirs of a Costume Chairman
In our 50th Reunion Book, the Class of 1967 published an in-house history of the many P-rade costumes that we had donned during our half-century of reunion rah-rah. Here's that same tale of sartorial (mis)adventures, offered to the entire alumni community for everyone's amusement.
Because I've been producing '67's reunion outfits for over four decades, the Class has tapped me to gin up this little photo essay. Along the way, I give a nod to many of the other classmates who have had a hand in suiting us up. The resulting chronicle depicts a typically mixed bag of ensembles. '67's outfits reflect many of the sartorial traditions peculiar to Princeton Reunions. In particular, they exhibit lots of ways in which costume designs can reflect the theme, slogan, logo, and budget of each major reunion. Ditto, of course, the fundamental facetiousness of the whole P-rade ensemble 'cept.
Tim Tulenko '67

---
1966-1967: Senior Year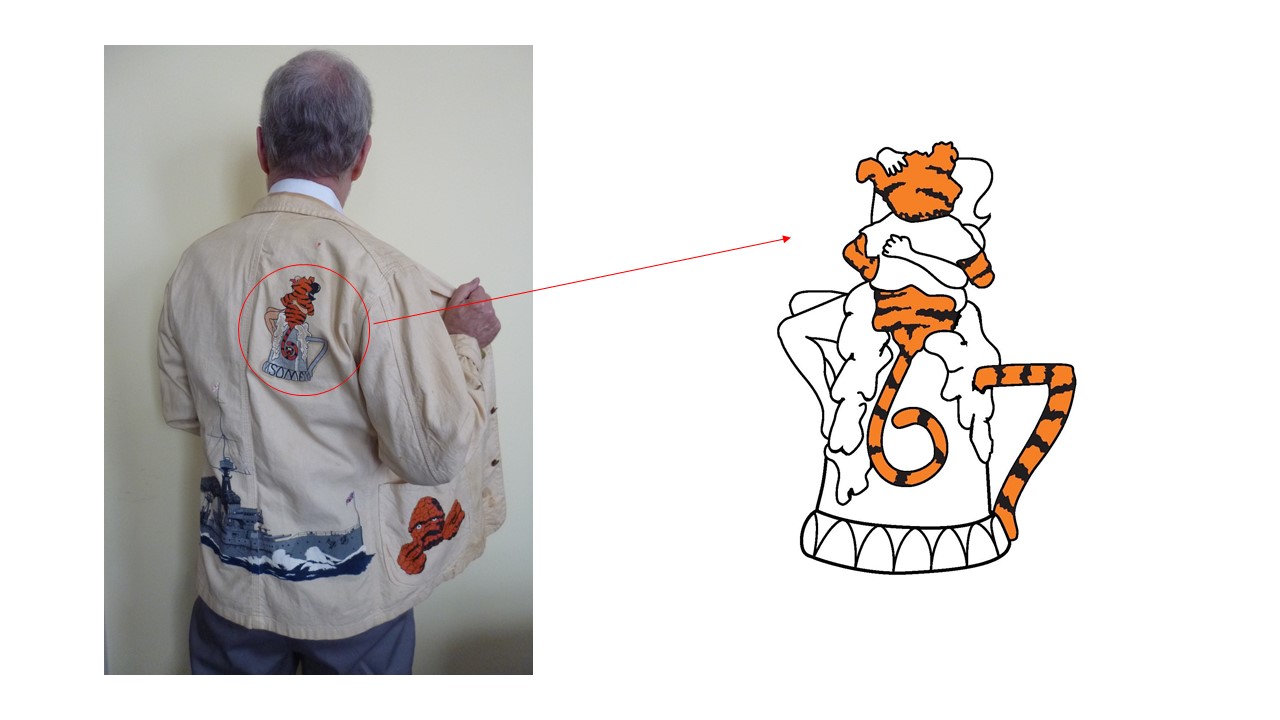 ---
1967: Graduation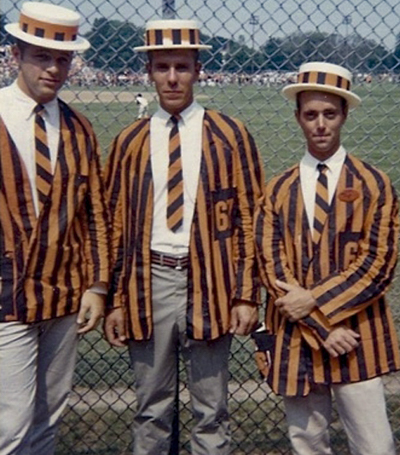 ---
1968: The "Fabulous First" Reunion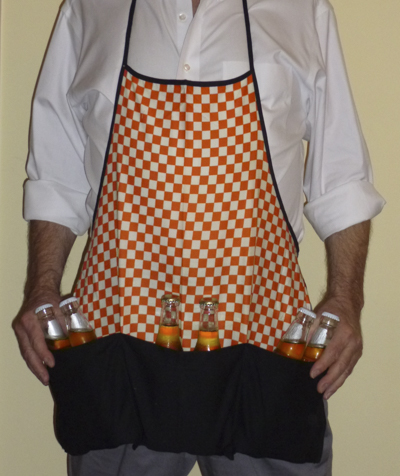 ---
1972: The "Freaky Fifth!!" Reunion

---
1977: Tenth Reunion "Scots on the Rocks"

---
1982: Fifteenth Reunion "67's P-rate P-rade"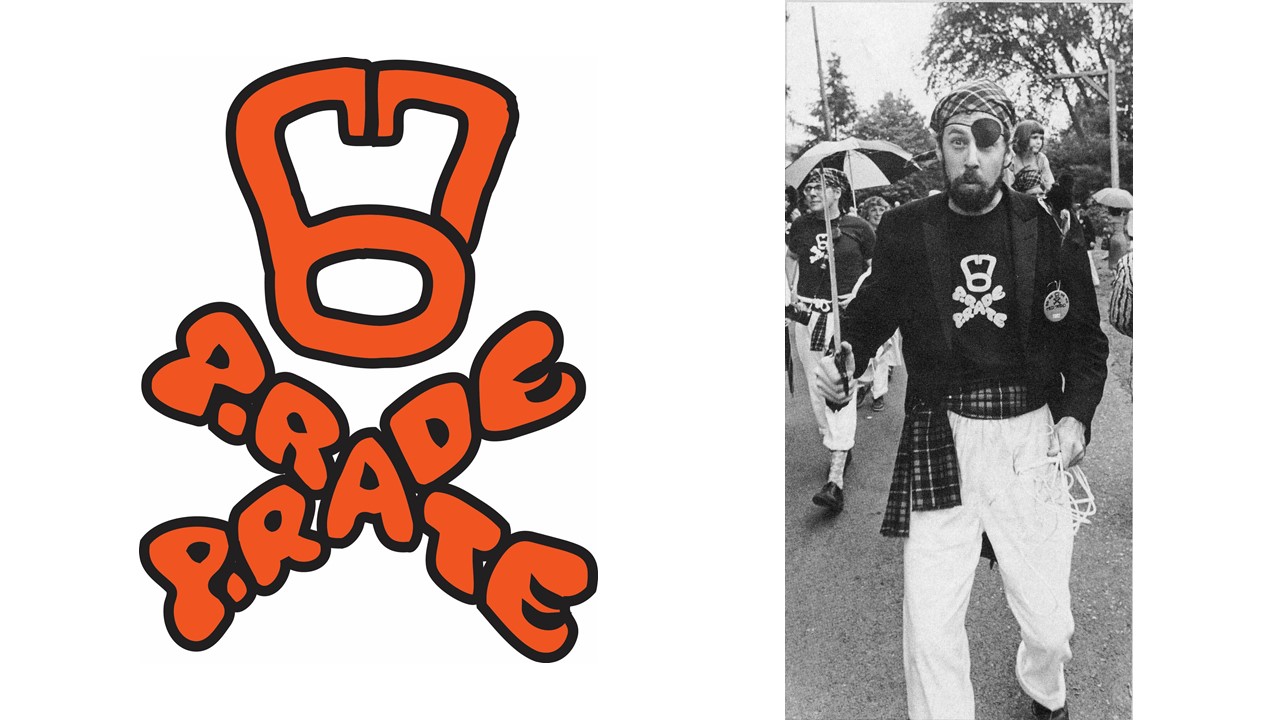 ---
.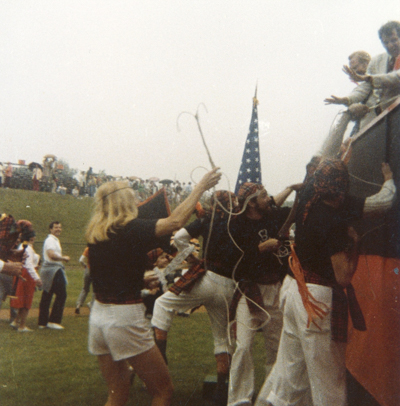 ---
1987: Twenthieth Reunion "'67's Polo P-rade"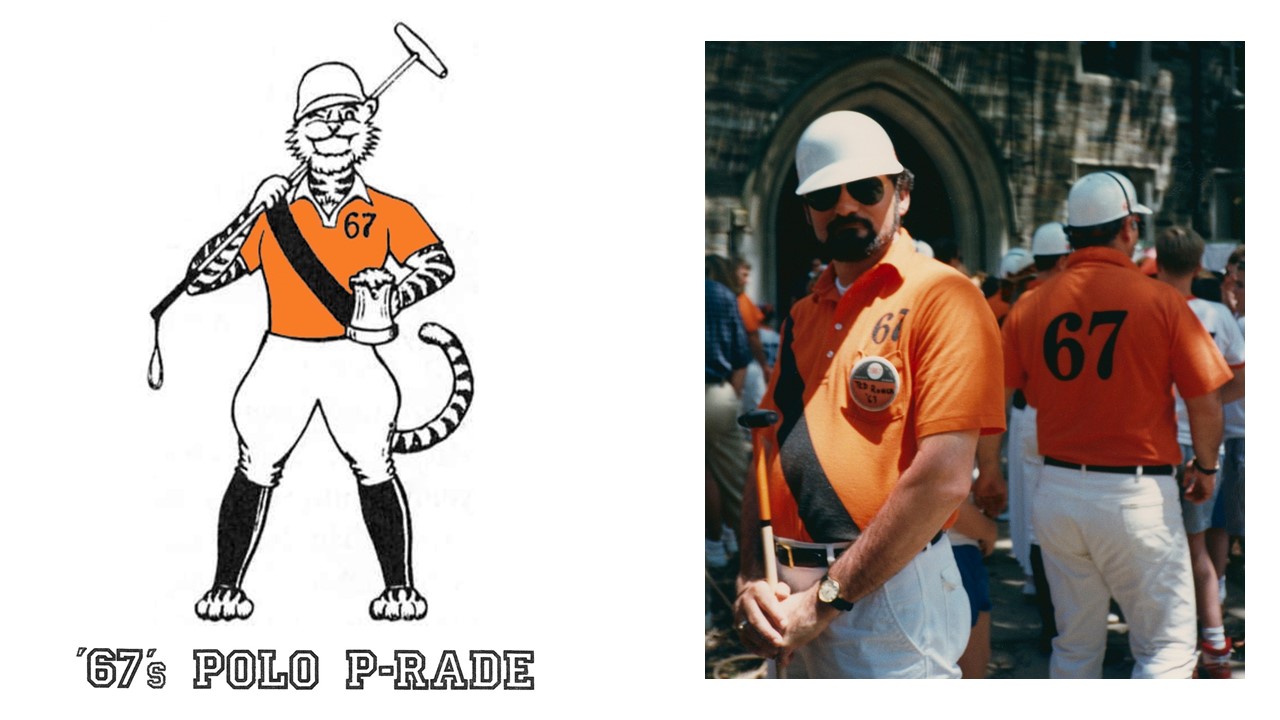 ---
.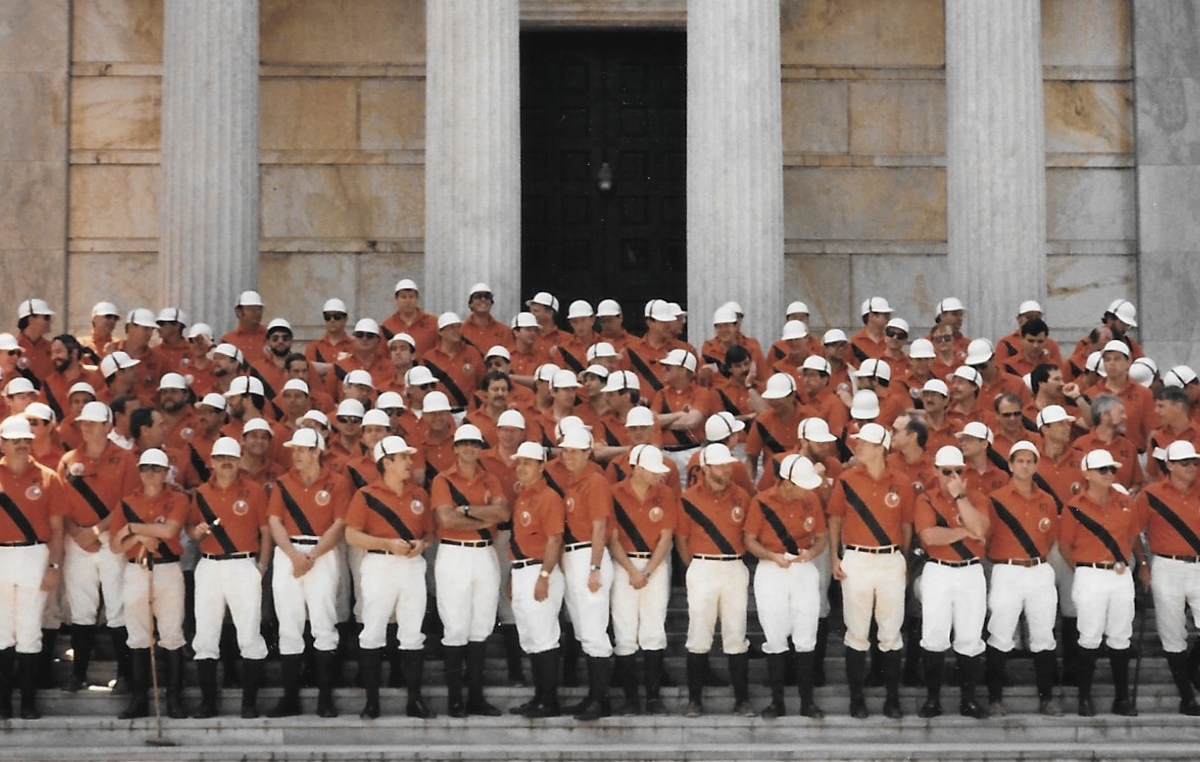 ---
1992: Twenty-fifth Reunion "Clear the Track!"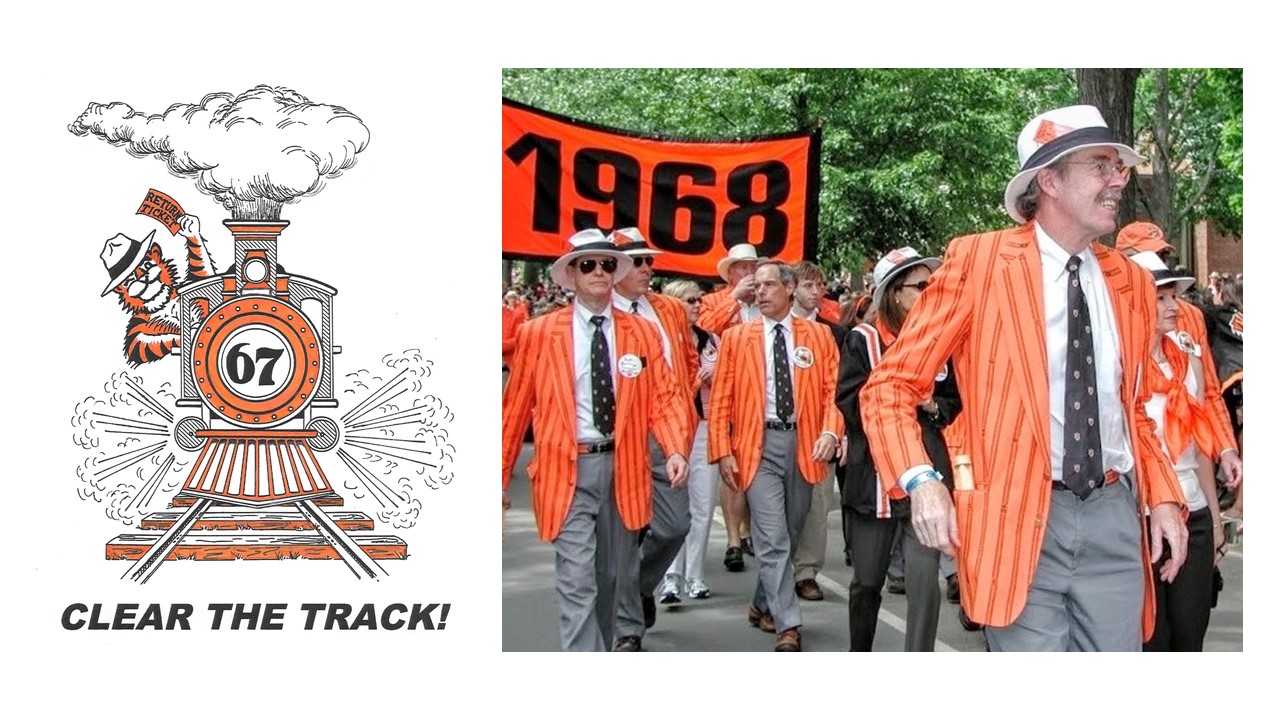 ---
.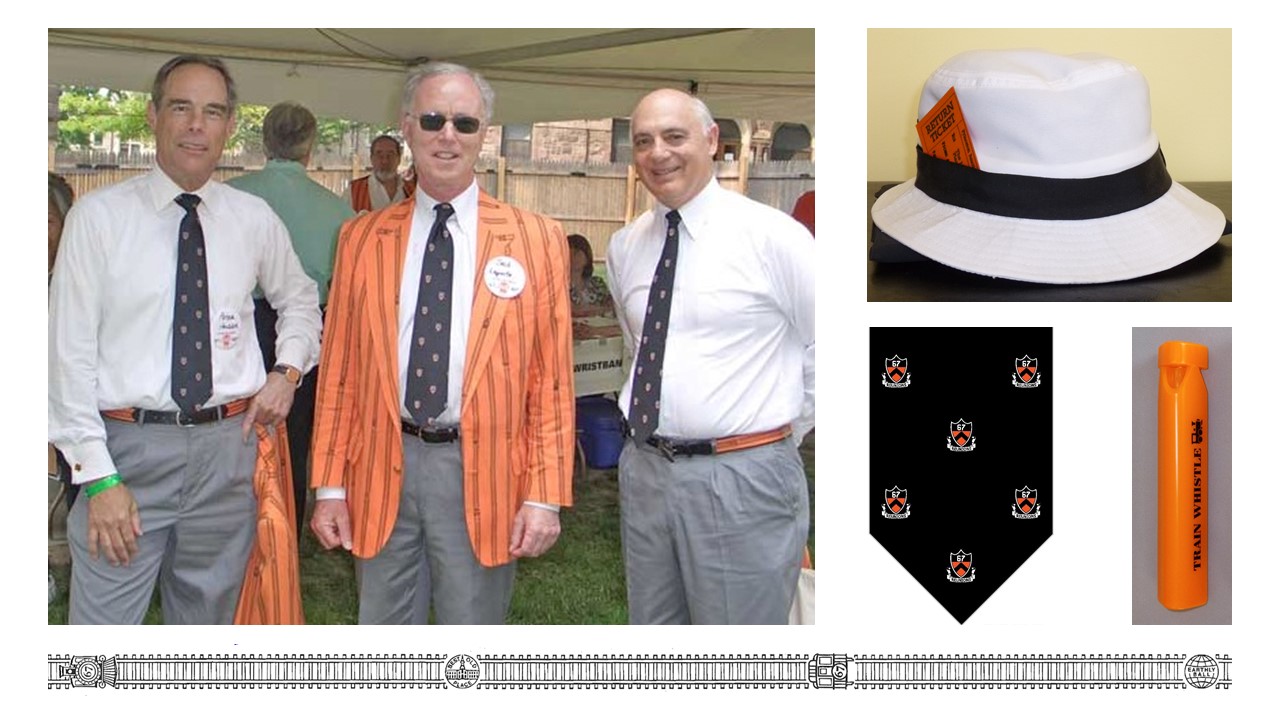 ---
1997-2017: Thirtieth thru Fiftieth Reunions "Clear the Track! '67's Back!"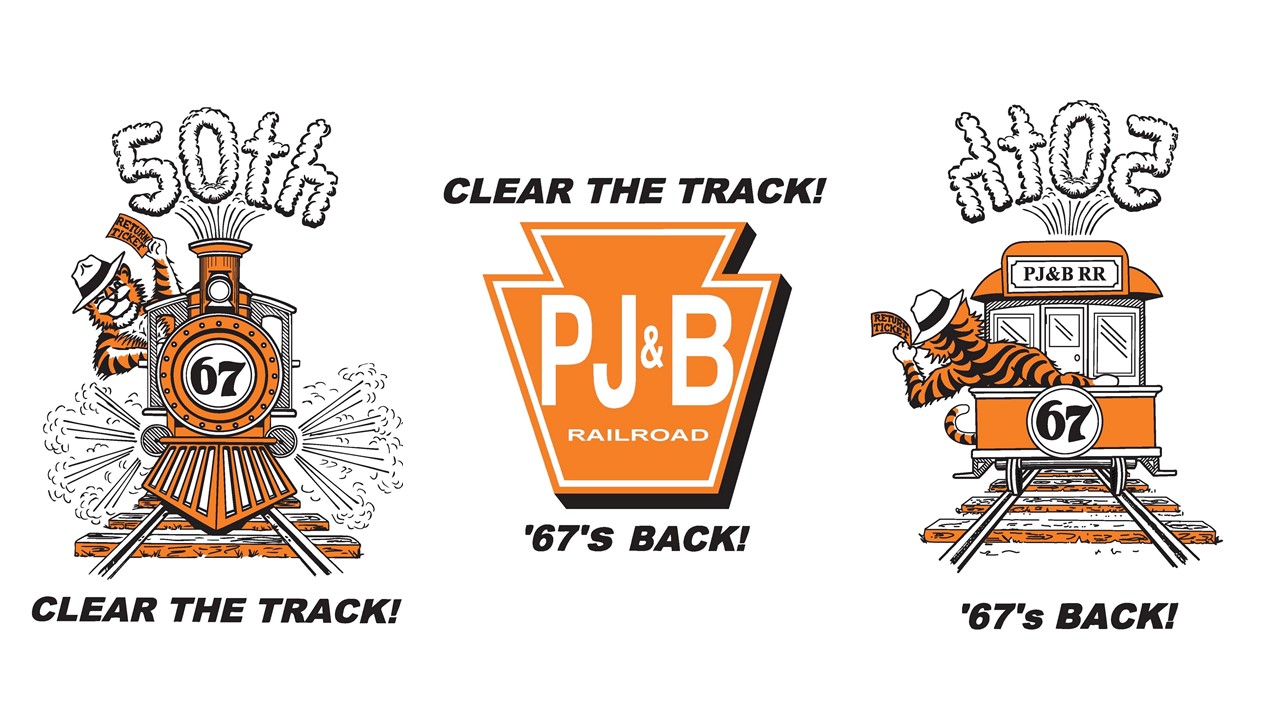 ---
.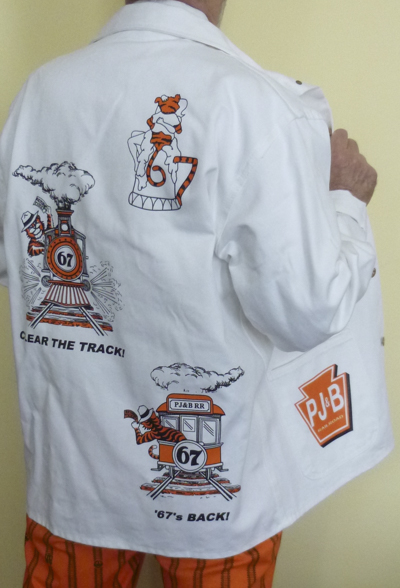 ---
2017 and Beyond: Prankishness and Practicality