The Mystery of the Class of 1874 Montage
Who made this marvelous montage? Where did it hang, before enging up in a thrift shop? Is it unique?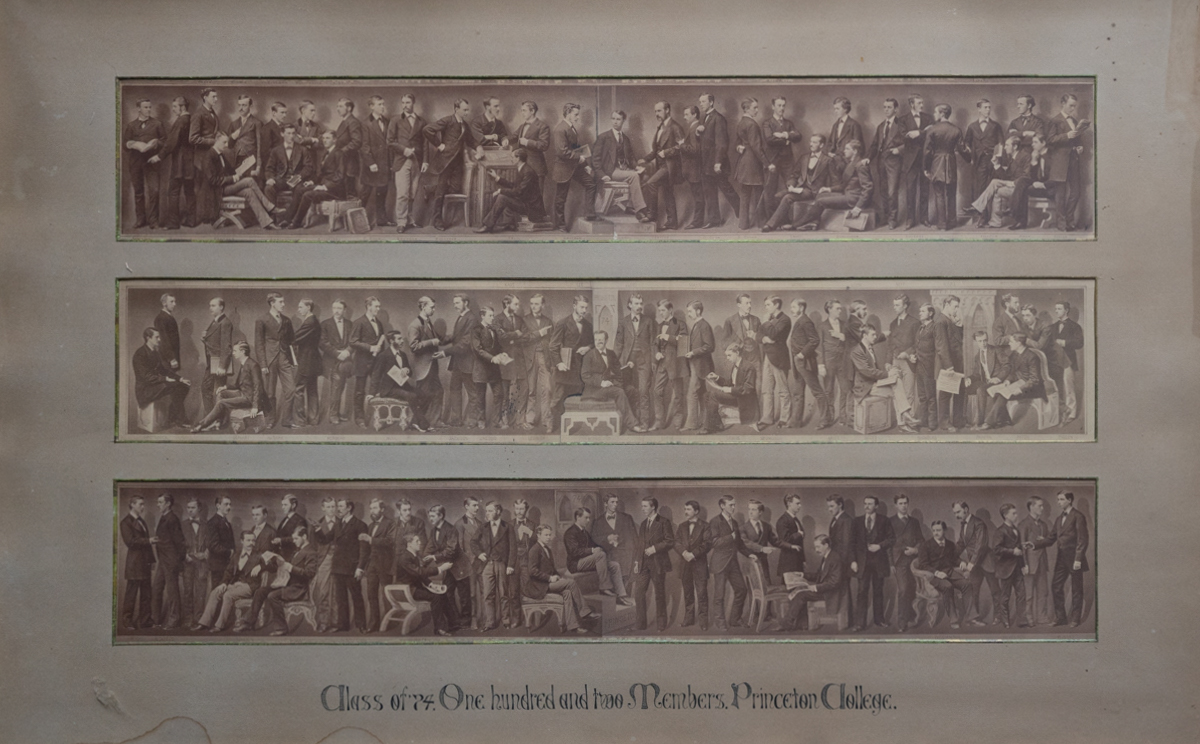 Montage of members of the Princeton Class of 1874. 21" by 34". Six montage panels stiched together into three lines. Origin unknown.
---
Closeup including West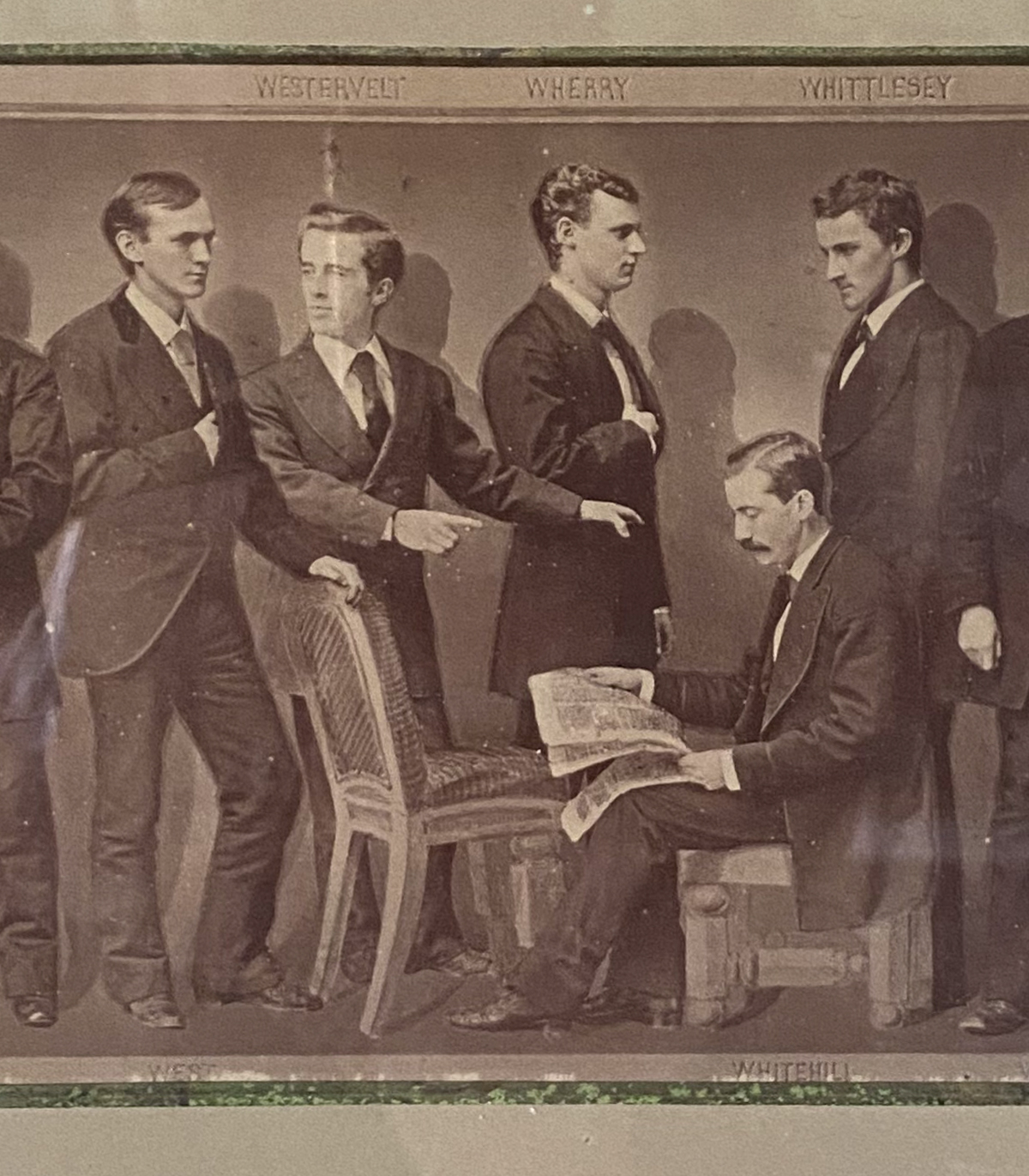 Names of class members appear alternatively above and below the figures. West is the left-most figure in this closeup.