1. Introduction
King's Highway
Like a rock formation that surrenders its secrets to a geologist, the Princeton University campus provides the architectural historian with a slice of 250 years of buildings and academic history. And like the geologist who deciphers complex tales of ages past, the architectural historian finds in the evolution of the Princeton campus not one story, but many.
Buildings of most major American architectural styles grace the Princeton campus. Although most famous for its premier representation of the Collegiate Gothic style, the Princeton campus contains buildings that range from Georgian and Greek Revival to the Italianate Revival and Post-Modern. Some of the country's most prominent architects have designed buildings at Princeton -- Benjamin Latrobe, Richard Morris Hunt, Cope and Stewardson, Ralph Adams Cram, and Robert Venturi. Their stories are part of the evolving campus as well.
Princeton's architecture also expresses the deeply rooted religious and pedagological views of its Trustees and Faculty. It reflects the shifting profile of the student body and the rise and fall of various college traditions and organizations. Not least, the evolution of the campus mirrors the interests and vanities of the donors who made these buildings possible.
The story of the Princeton campus continues to unfold. Unlike the rock in the hand of the geologist, the campus is a living entity -- new buildings rise, old structures are dismantled, styles and materials compete for attention and approval. But to appreciate fully how the campus has evolved, and why Princetonians identify their institution so closely with its buildings, we must go back to how it began.
Curator's note: The basis for this narrative is the work of Professor Robert Judson Clark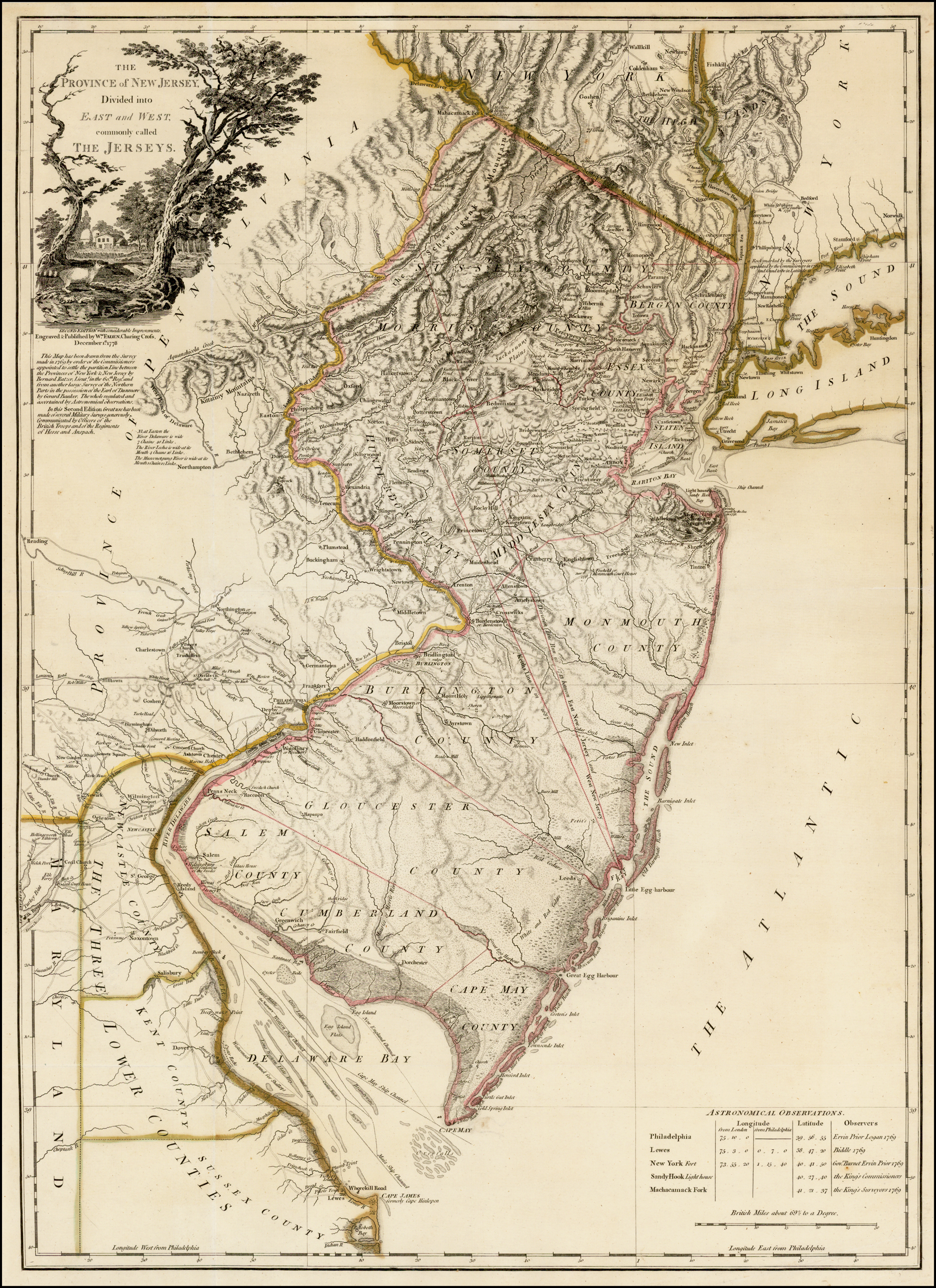 "The Province of New Jersey Divided into East and West, commonly called the Jerseys."
Rare second state of Faden's map of New Jersey, based upon Bernard Ratzer's surveys in 1769, as significantly revised and improved by Faden in December 1778.
---
Stony Brook Bridge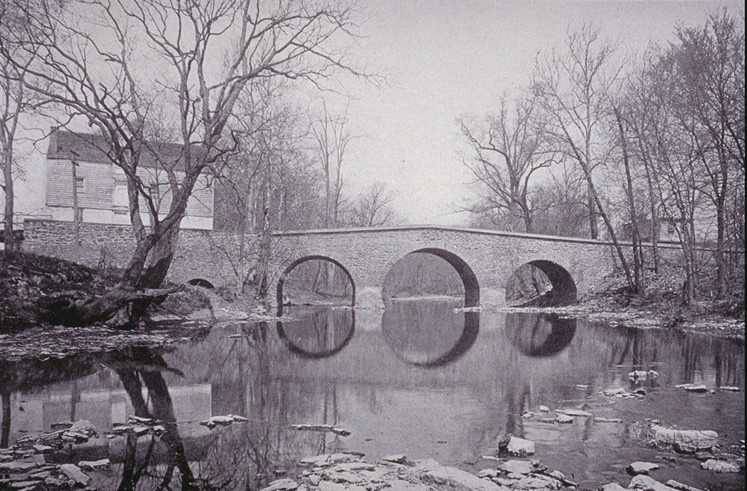 Photograph of Stony Brook Bridge
---
Nassau Hall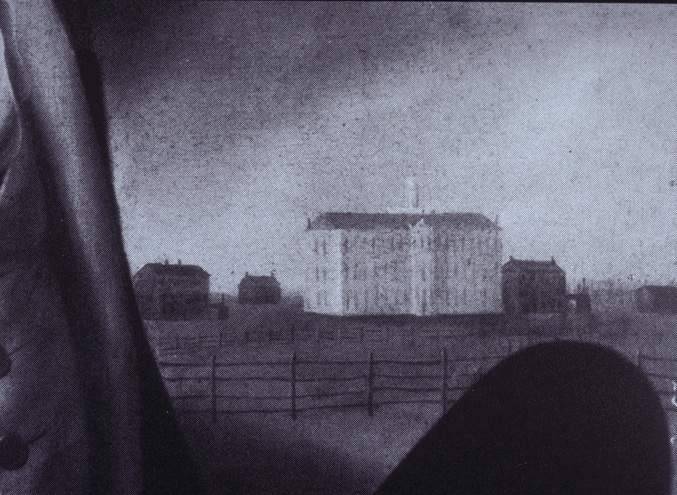 Close up of Nassau Hall, from the Portrait of George Washington Before Nassau Hall by Charles Peale Polk (American, 1767 - 1822).
---
Map of the Town of Princeton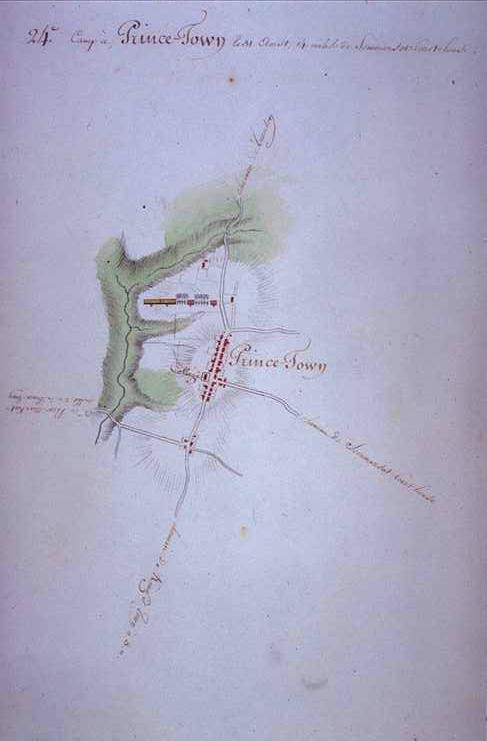 ---
Nassau Hall and President's House
Source: Samuel Blair, Account of the College of New Jersey (1764)
---
Plot of land donated in 1754 to the College of New Jersey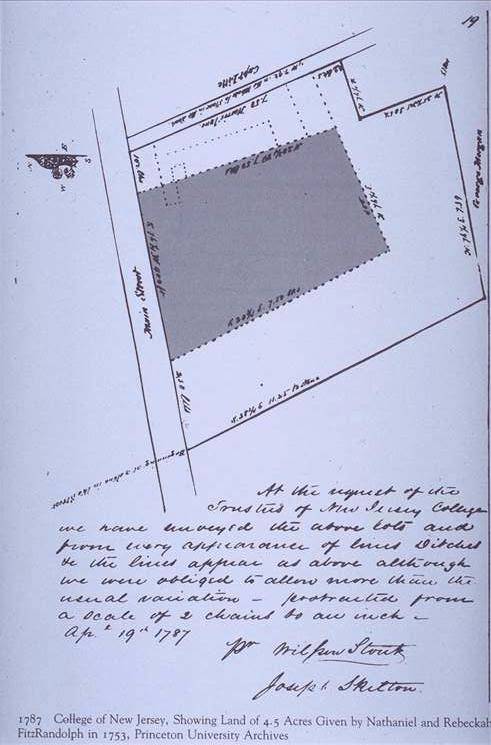 Source: Princeton University Archives
---
Engraving of Nassau Hall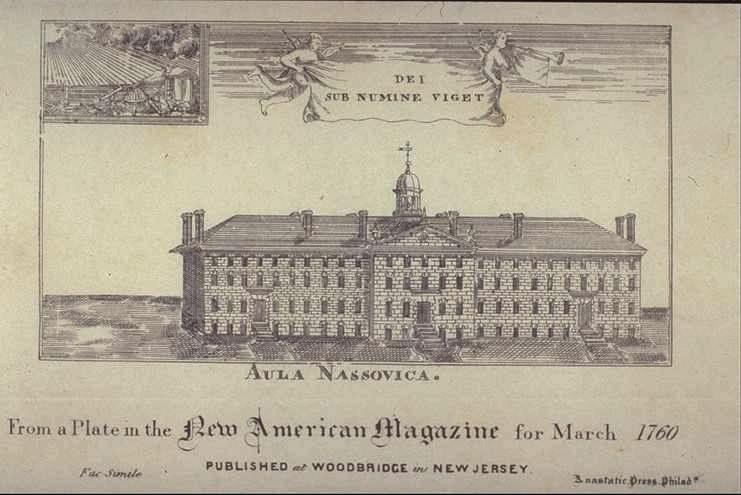 ---
Princeton's Motto

---
Imagery of the Enlightenment