Climbing Mount Princeton
At the beginning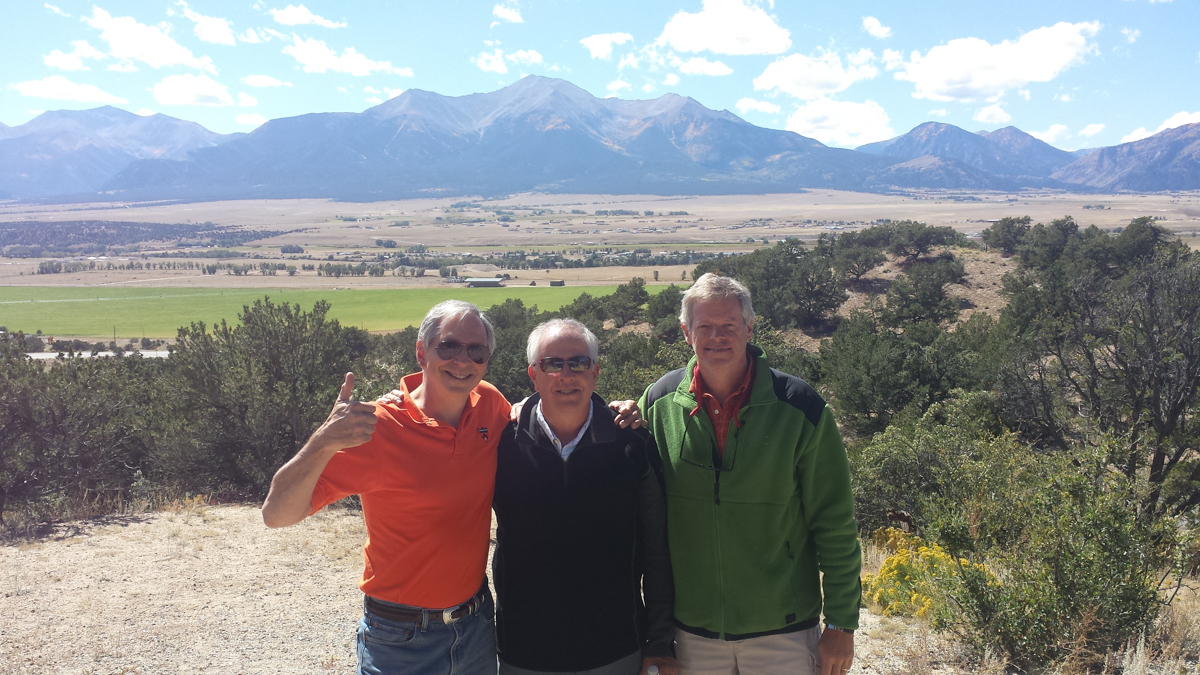 Tom Swift, Neil Hauck, and Rob "Ruff" Rider, 76'ers all, meet by chance at a highway scenic view stop on the way to our base camp at the Princeton Hot Springs. Mount Princeton is the highest peak visible in the background.
---
On the way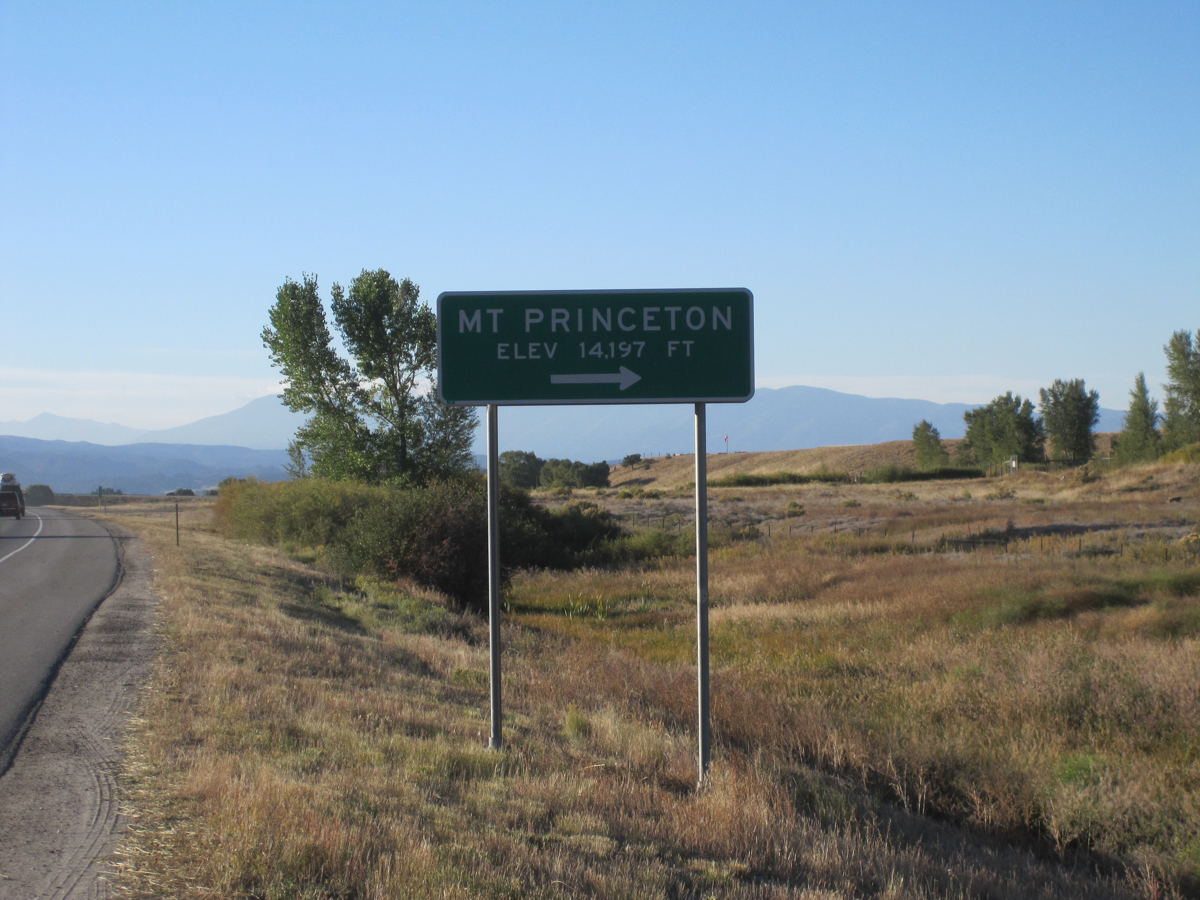 On the road approaching our base camp at the Mt. Princeton Hot Springs Resort, located in Nathrop Colorado.
---
Finalizing the plan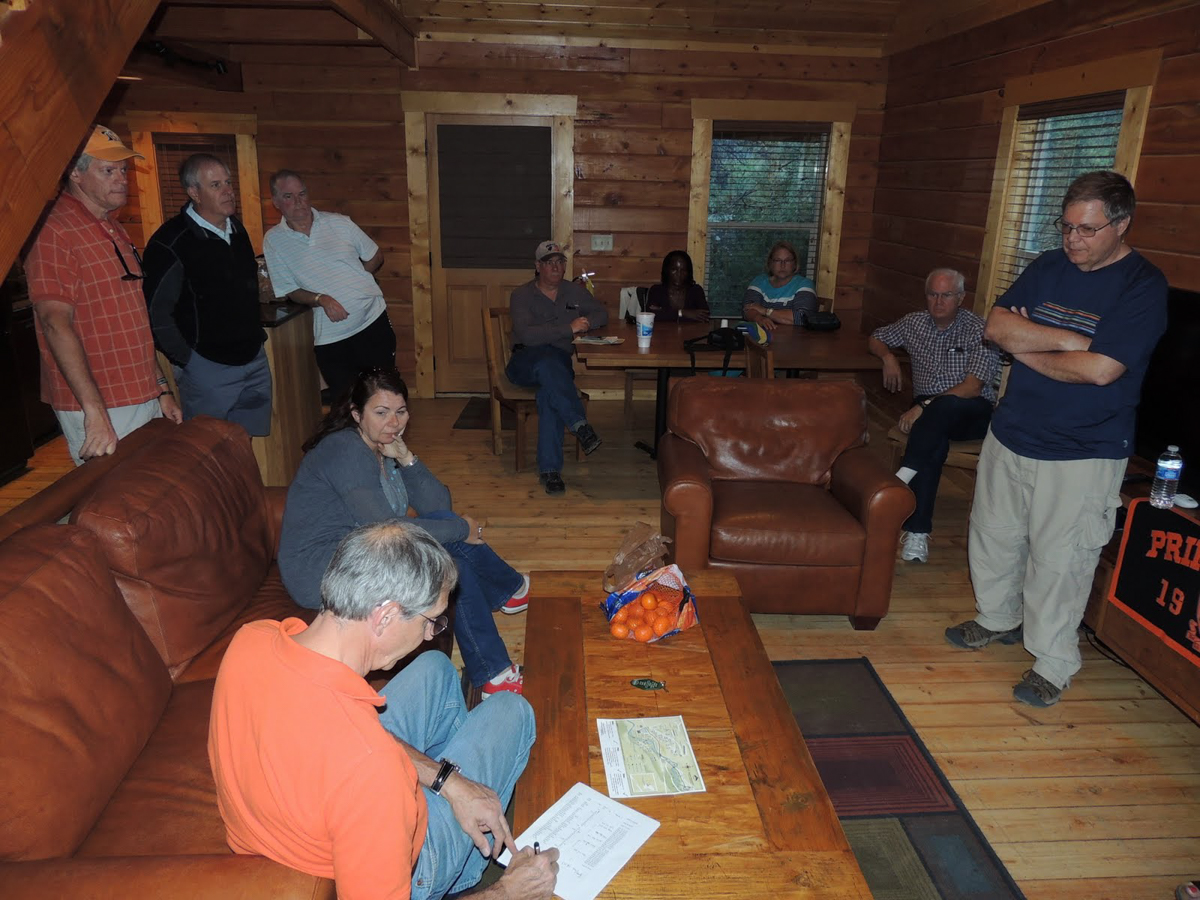 In one of cabins at the Hot Springs, final plans are made for the climb.
---
Friday September 18th before dawn: The start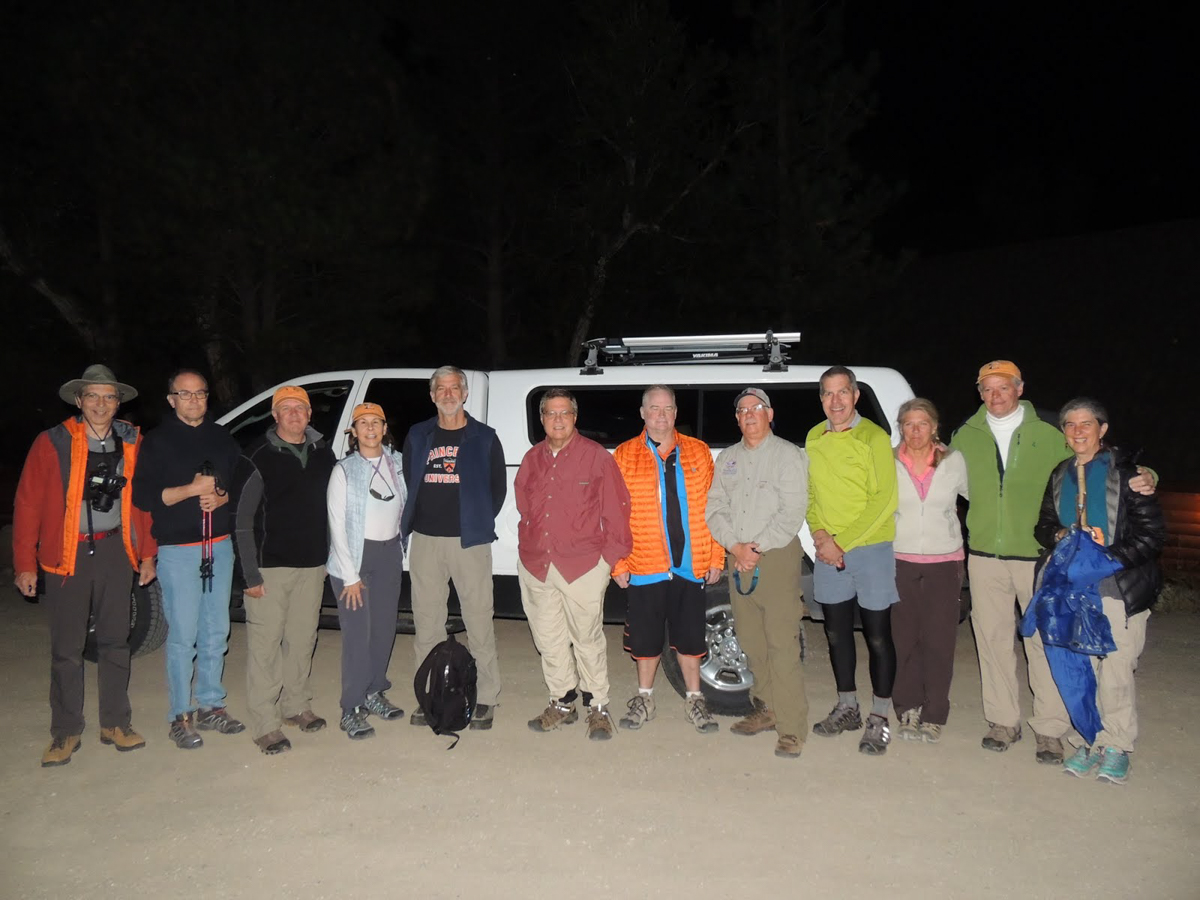 Climbers almost ready to begin, after parking the 4x4s at 10,800 feet
---
An easy hike up the road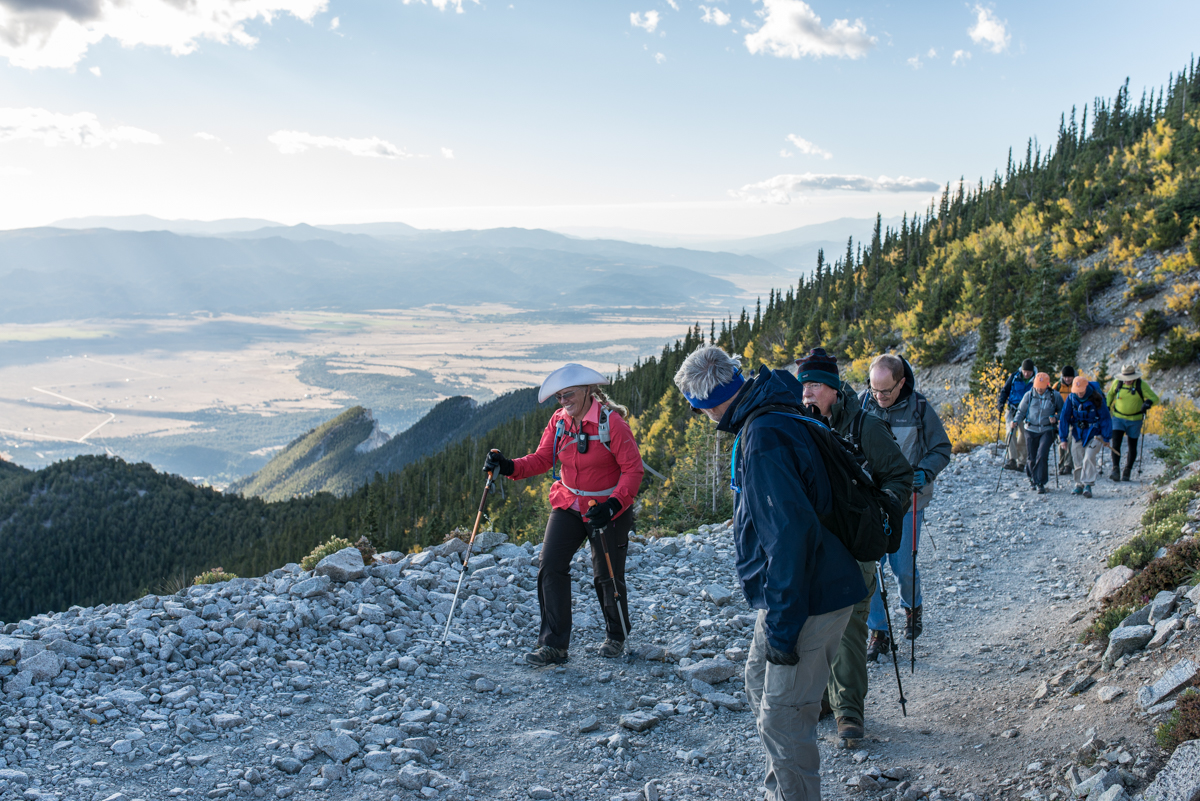 ---
The end of the road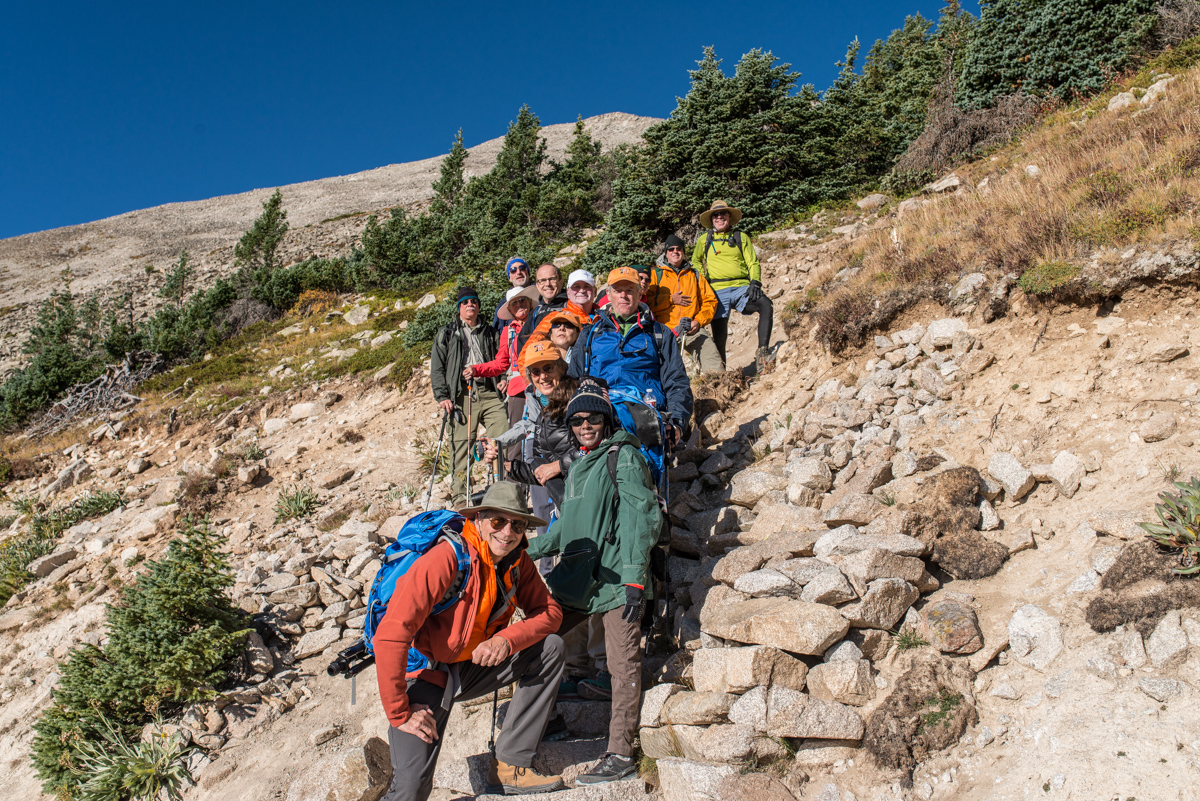 At 11,800 feet, the trail to the summit turns off the road. The landscape continues to change, and at this point we are close to treeline.
---
The trail narrows and the view widens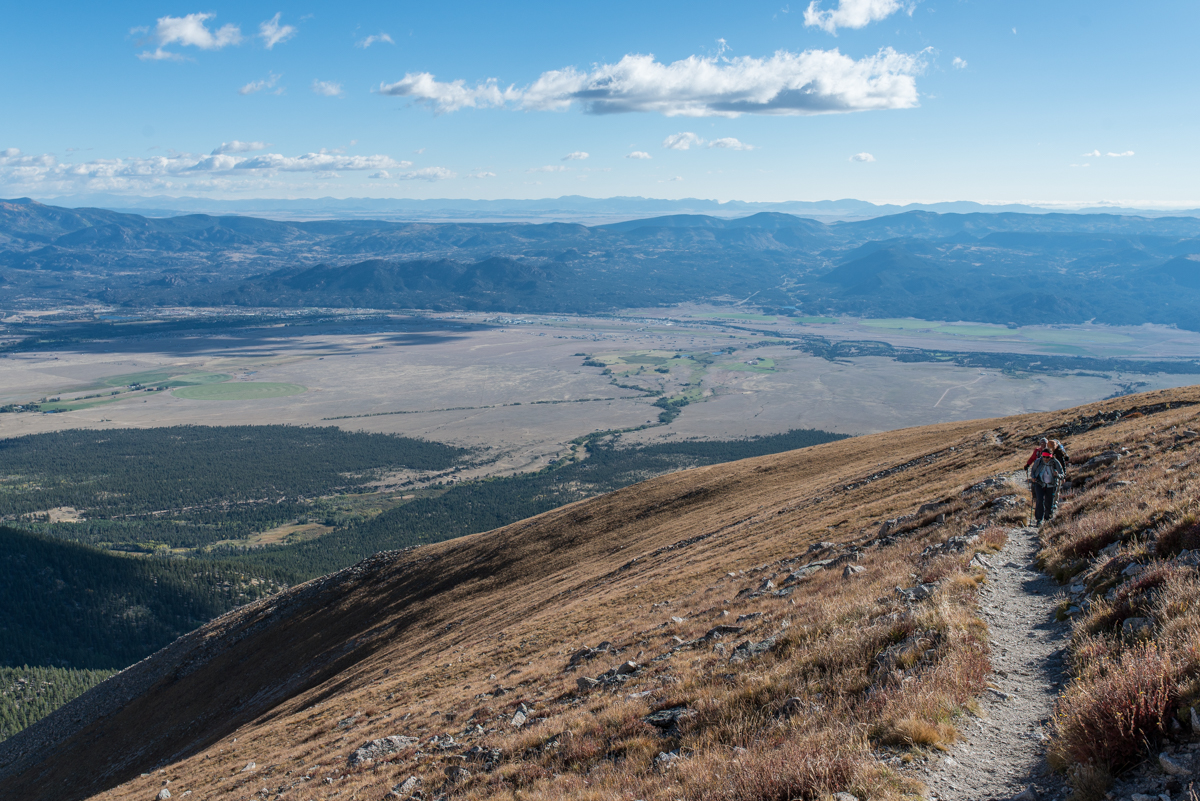 Now above treeline, the terrain becomes barren.
---
The challenge becomes clearer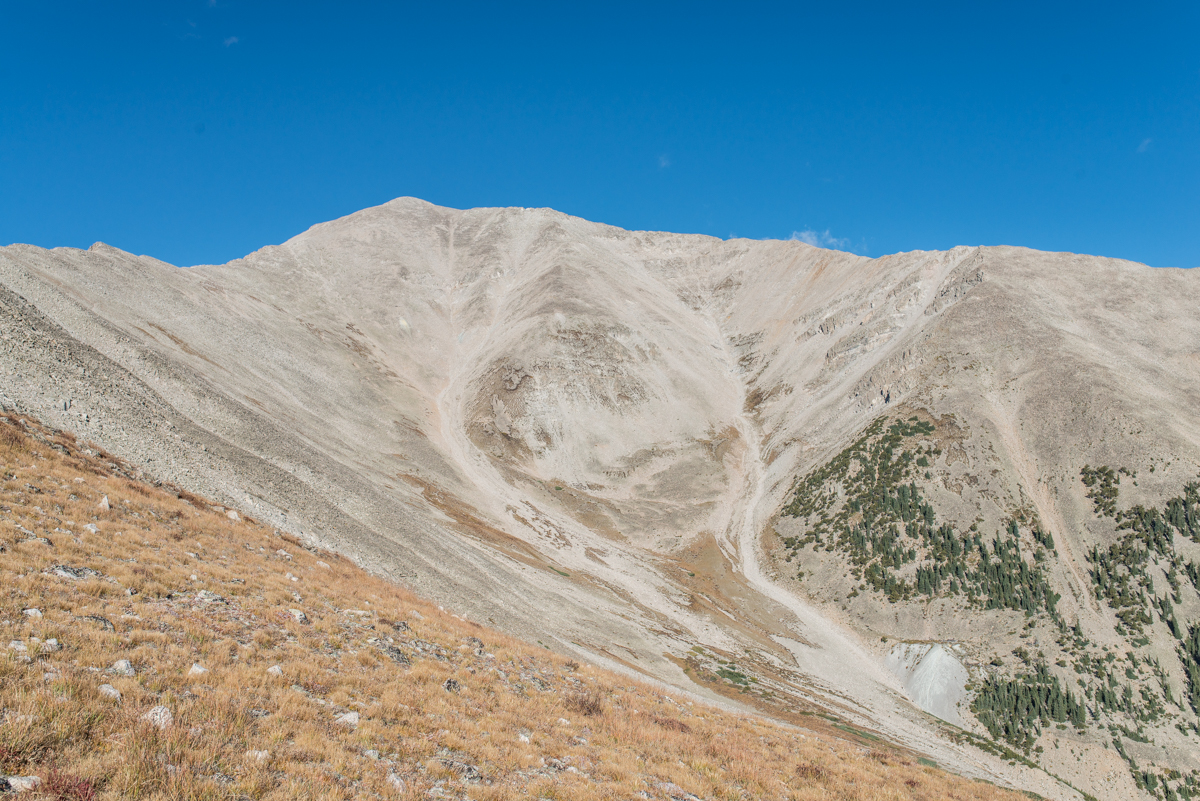 For those unaccustomed to mountaineering, the site of what lies ahead is astonishing. The summit of Mt. Princeton is the peak at left center.
---
Trail? I can't see a trail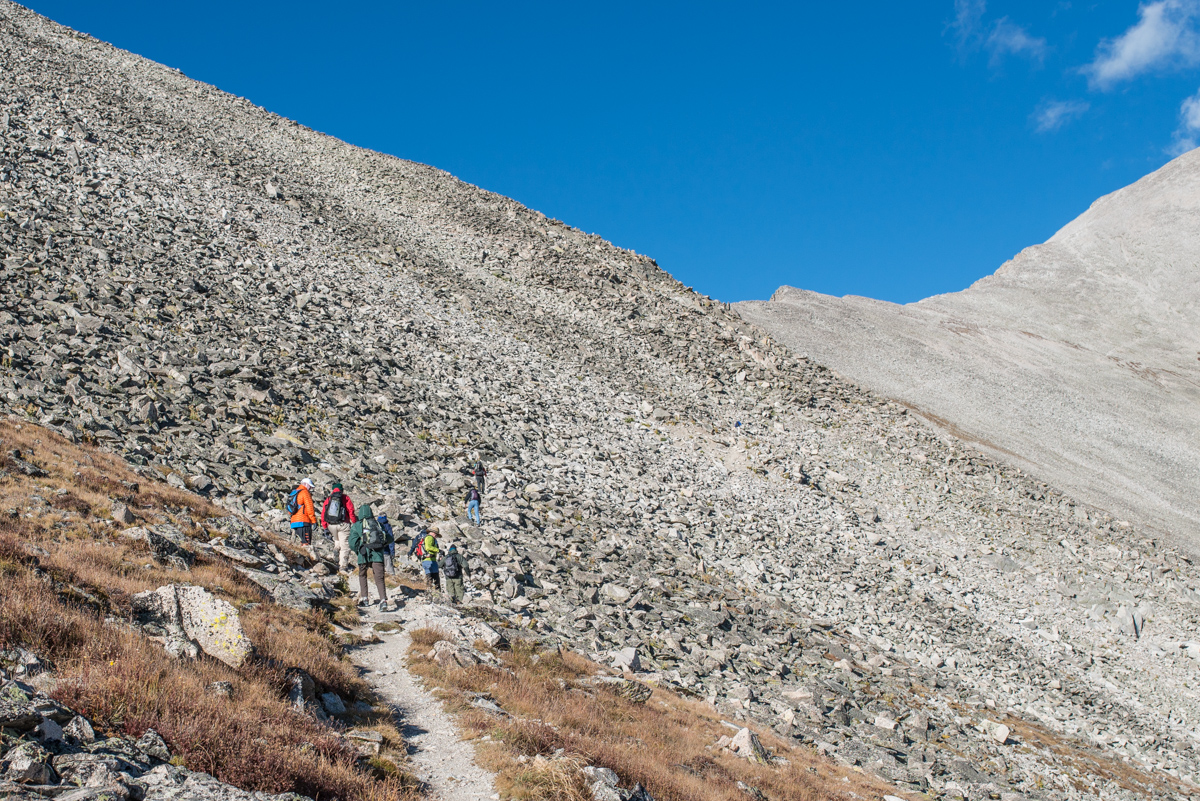 The path is blocked by broken rock fragments called scree.
---
This is the trail? Seriously?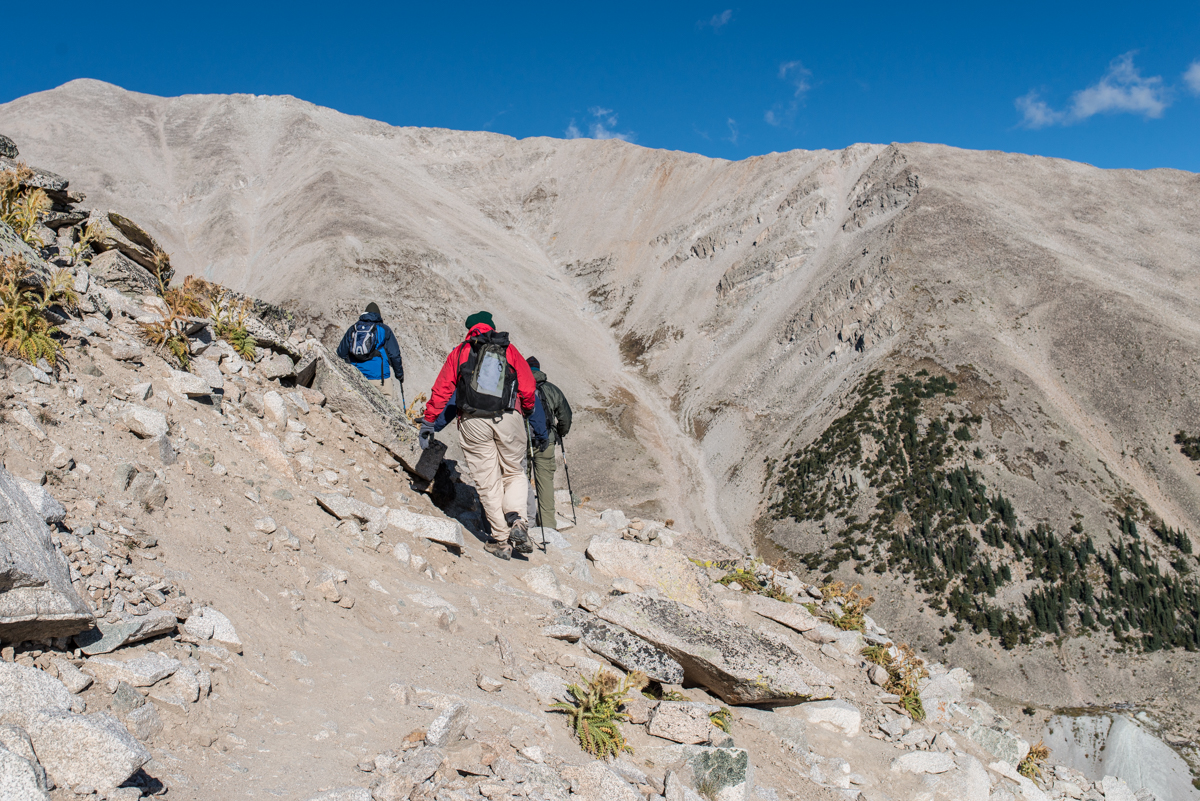 A trail that does not in any way resemble those through the Institute Woods.
---
A drop of orange in a vast sea of grey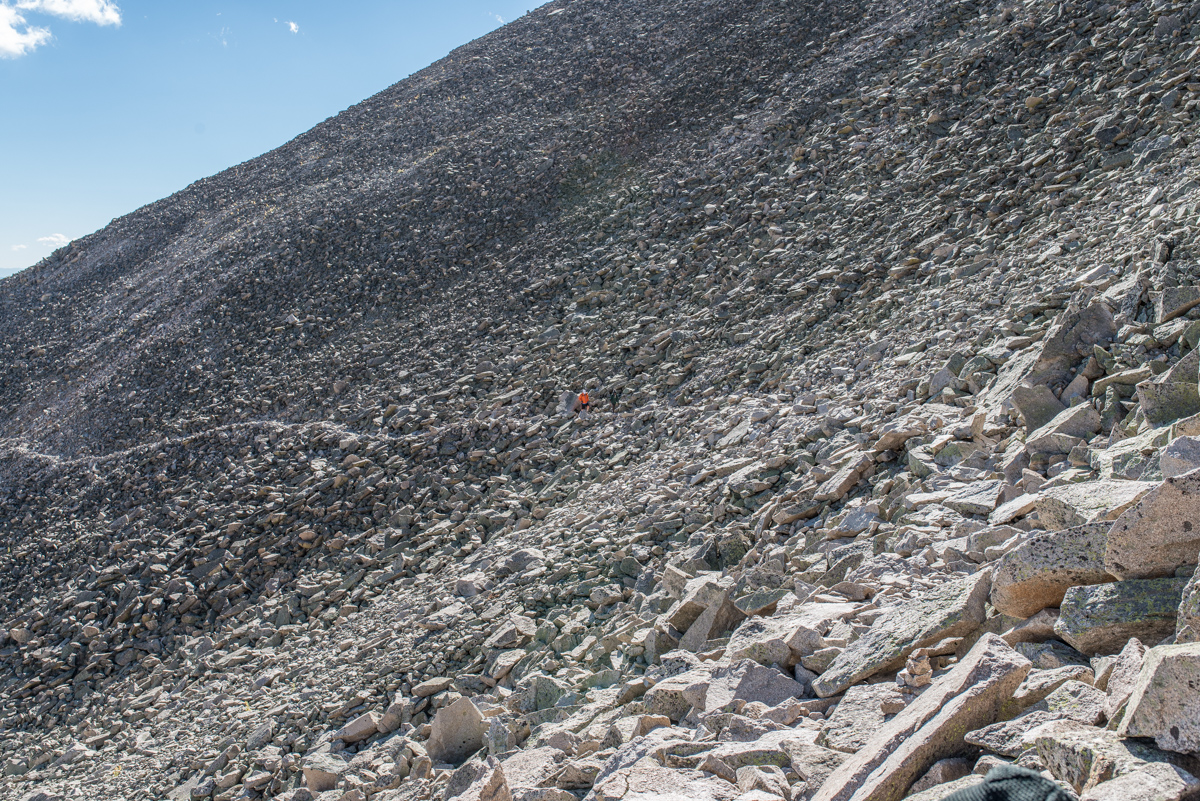 The group shrinks and spreads out.
---
Step by step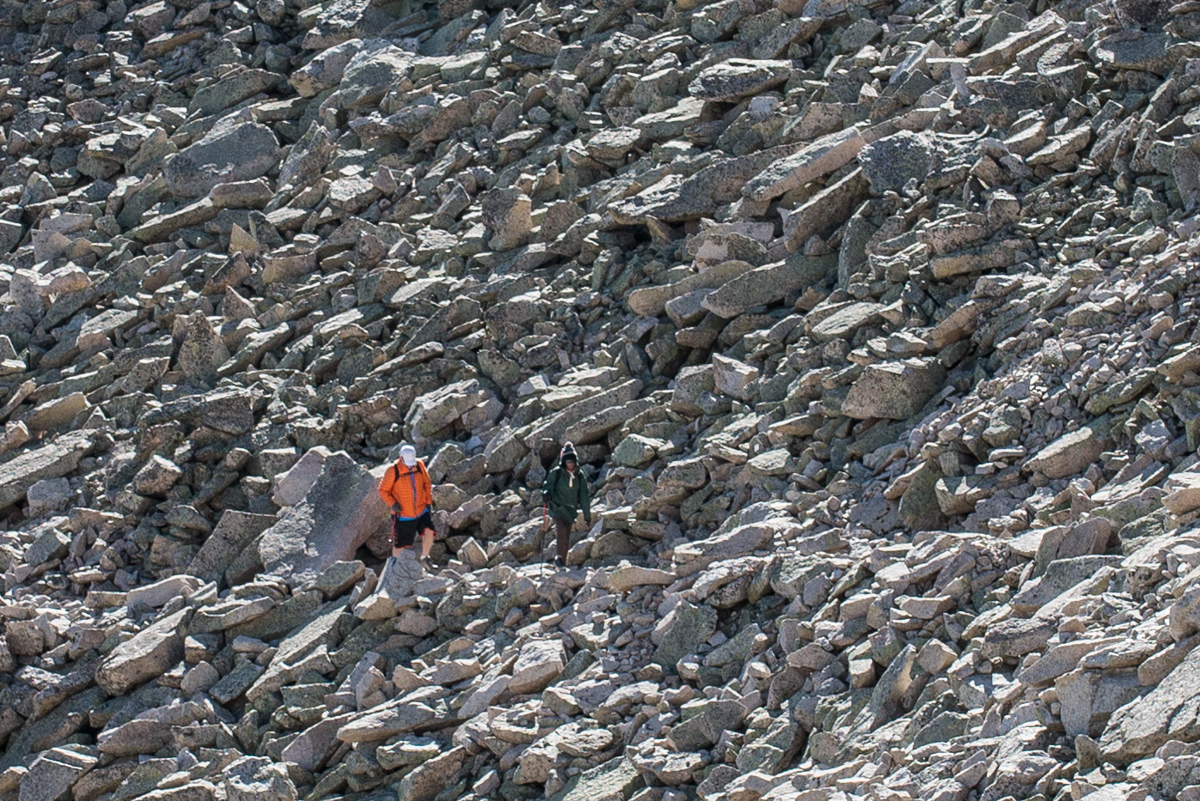 High resolution photography enables a closer view of Al Hanson and friend Wanjiku as they navigate the alien terrain.
---
Are we there yet?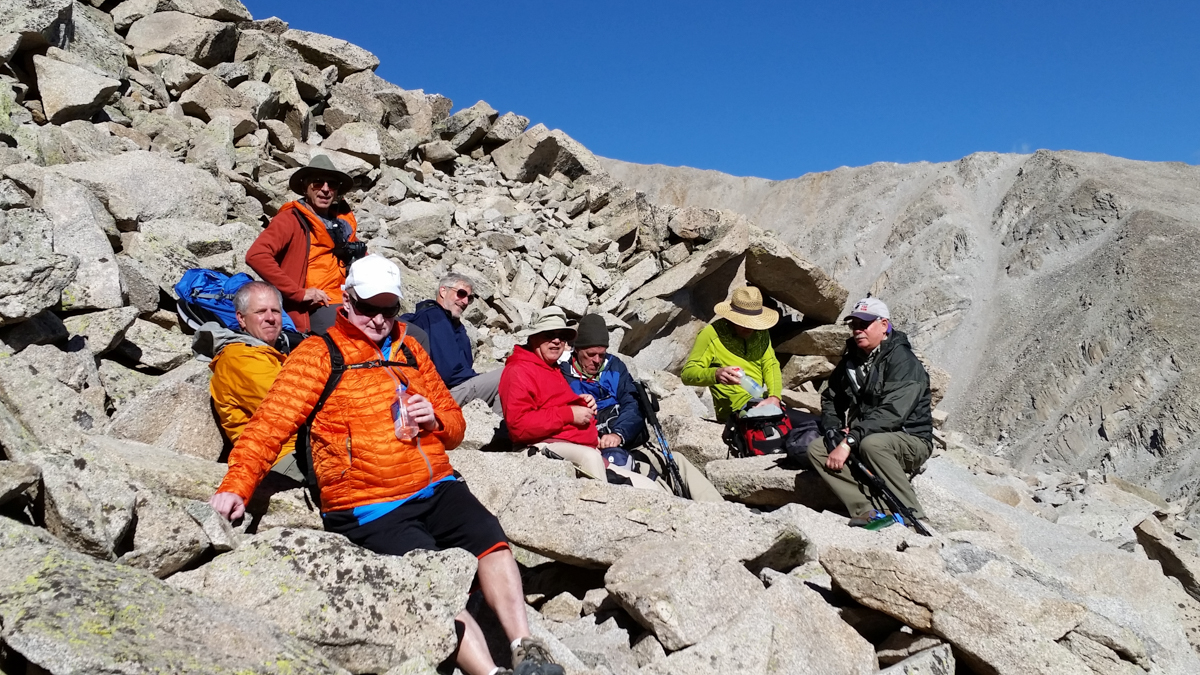 We take a rest and prepare for more.
---
We follow the "old" trail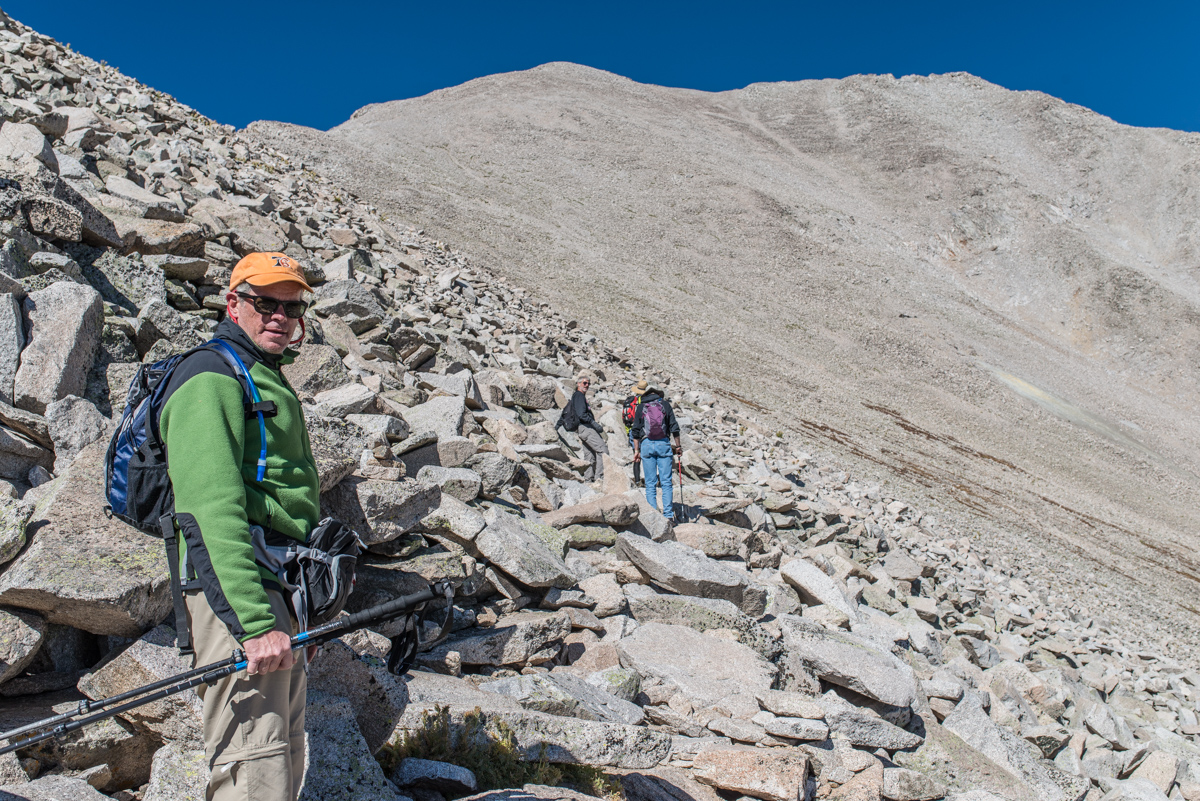 We choose to follow the "old" trail, which goes straight, rather than turn left at the sign to follow the "new" trail up to the ridge.
---
In retrospect, this was a mistake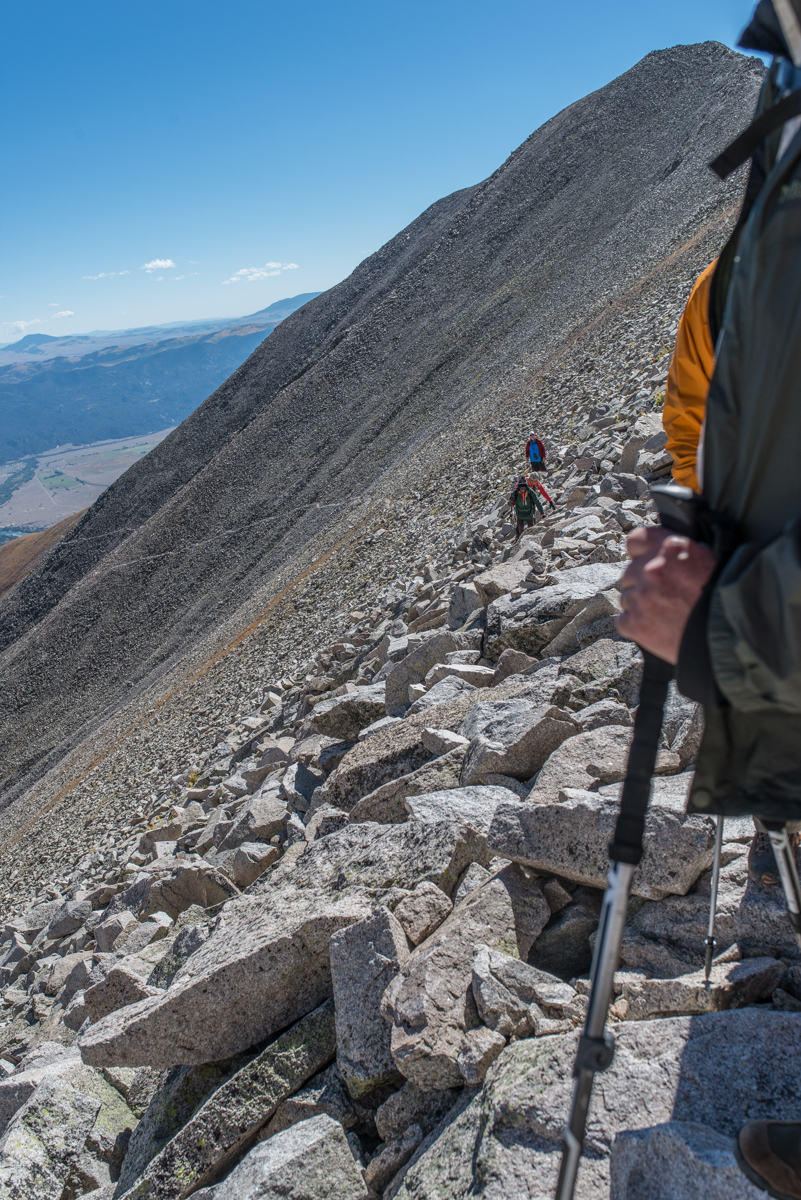 The "old" trail disappears and we are left scrambling over scree.
---
Preparing for the scramble to the ridge line
Neil Hauck gets ready to to scramble up to the ridge
---
The immediate challenge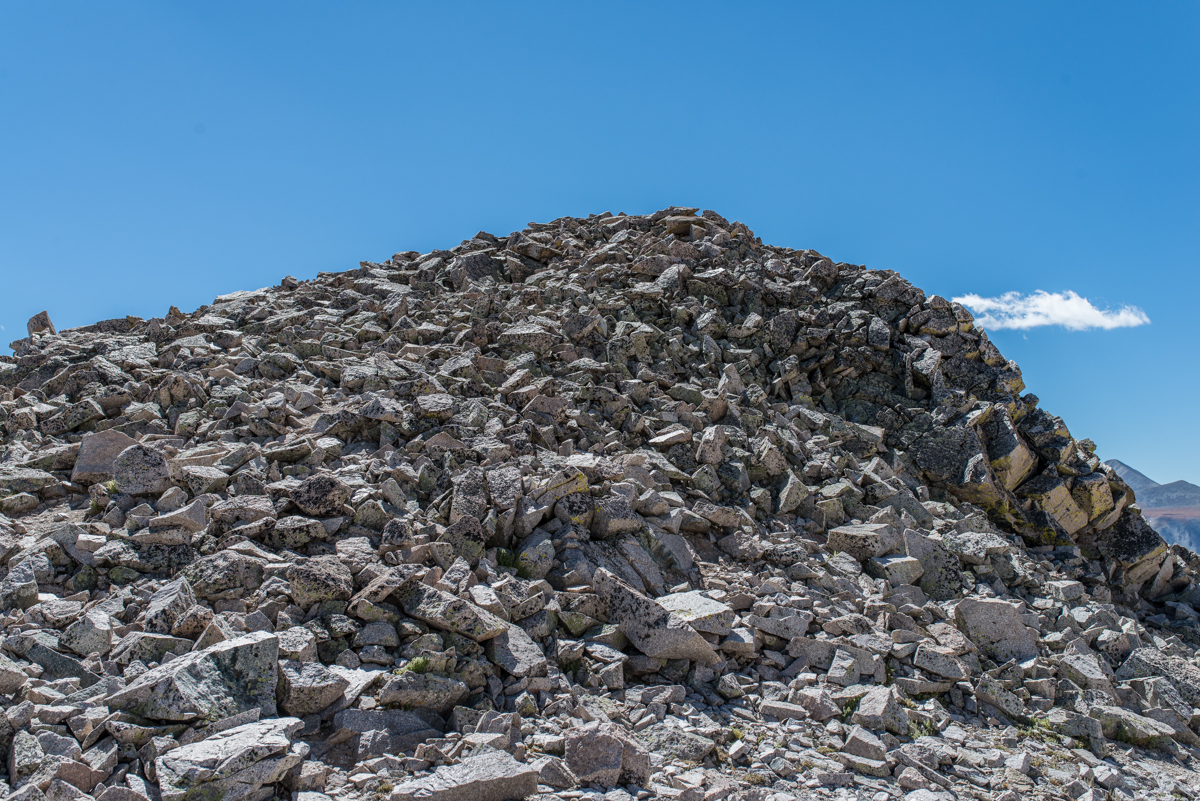 ---
The trail on the ridge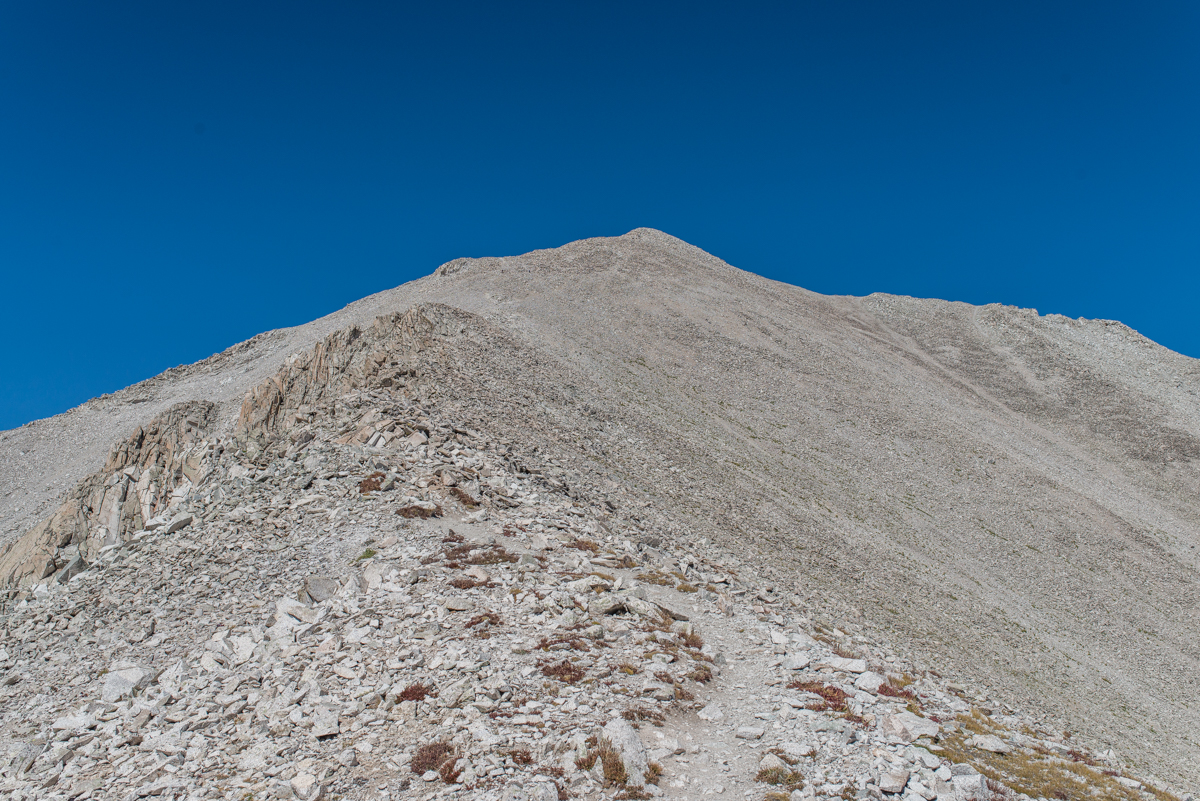 We finally make it to the ridge.
---
We declare victory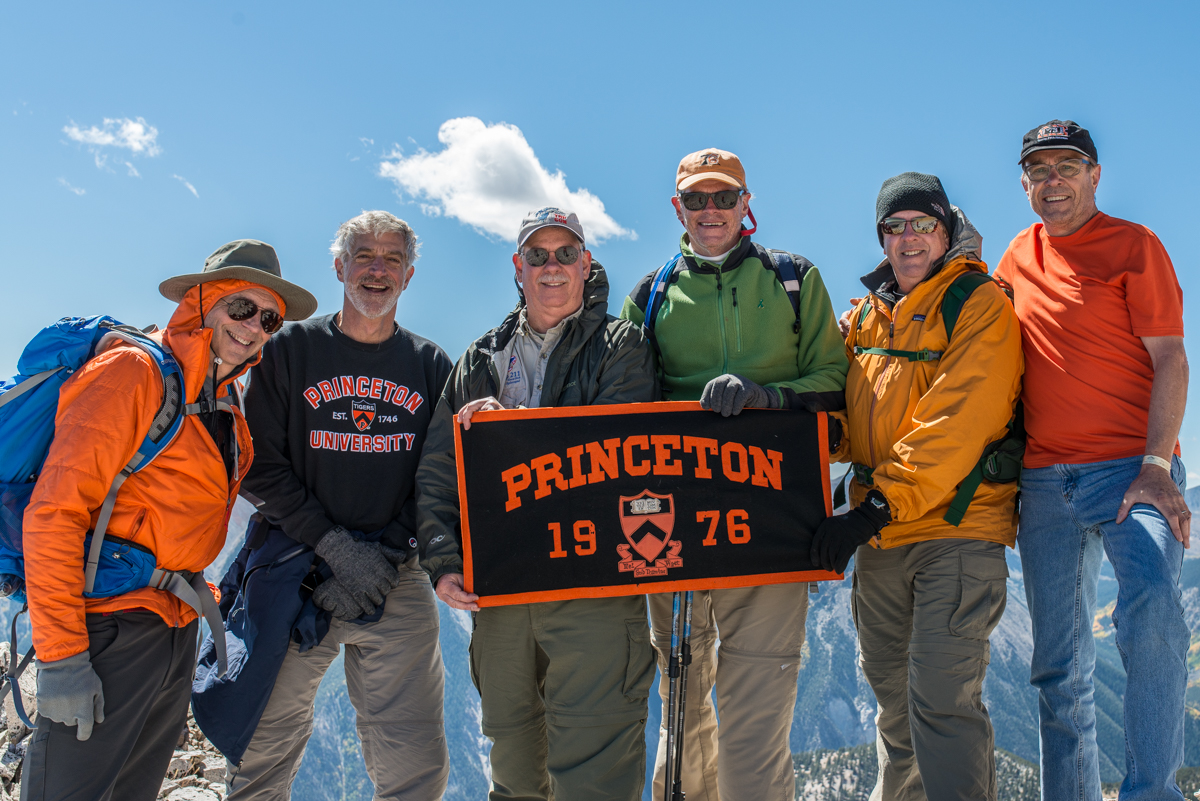 We stand on the ridge at 13,400, the high point of our journey.
---
The "new" trail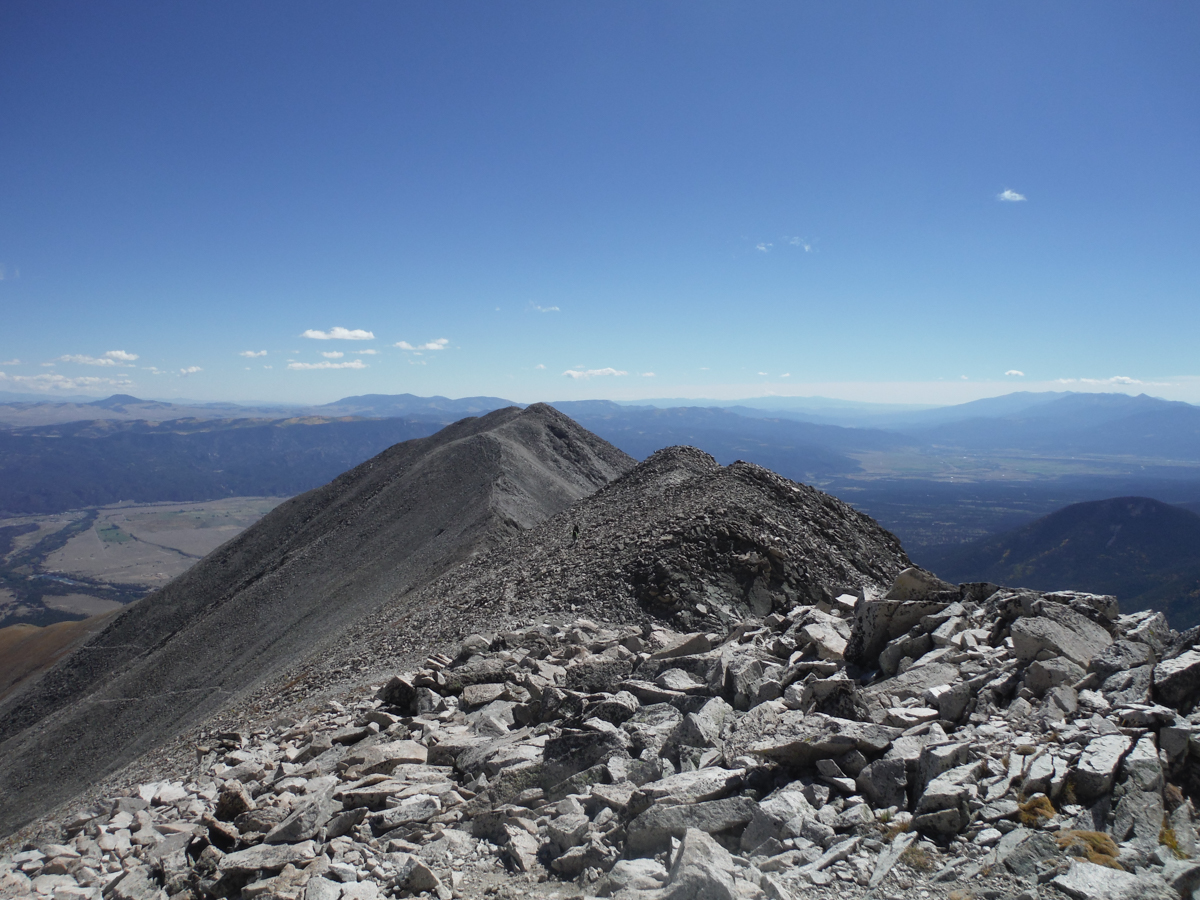 We start the descent, following the ridge line.
---
Pushing our limits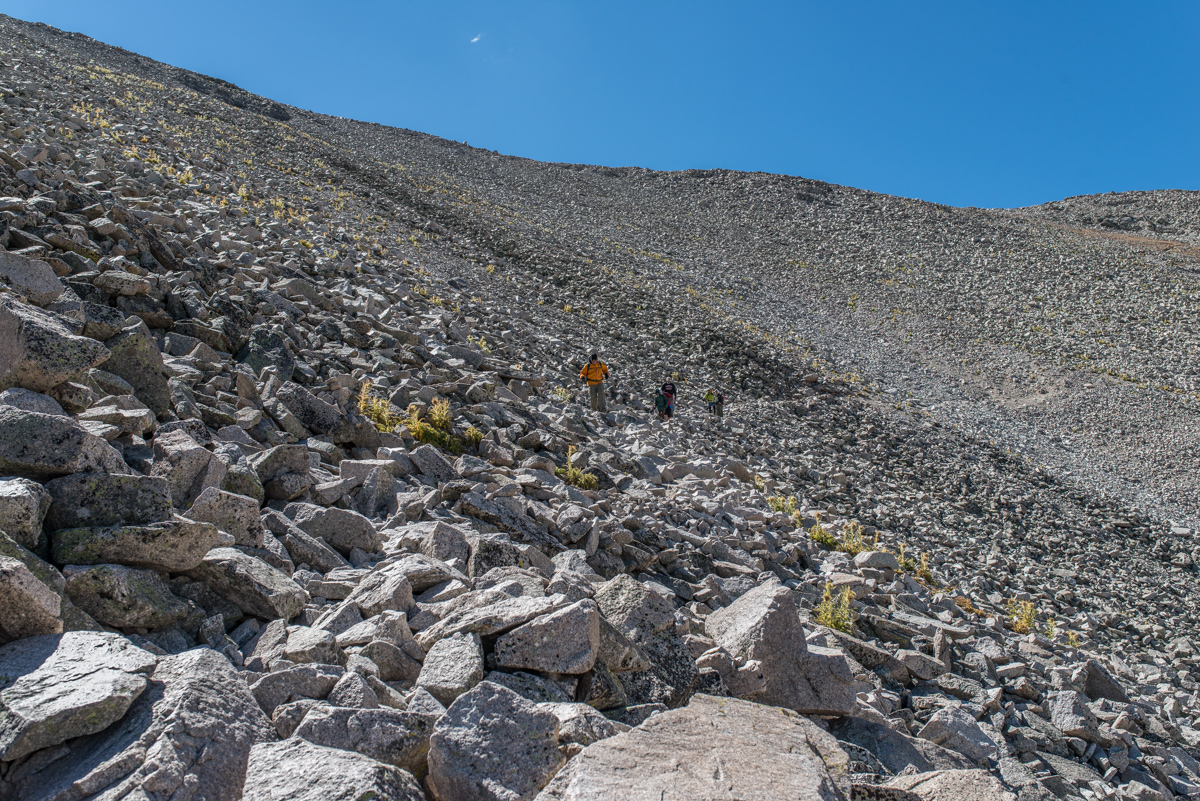 Team members approaching the end of the scree, running on near empty
---
In celebration of firm footing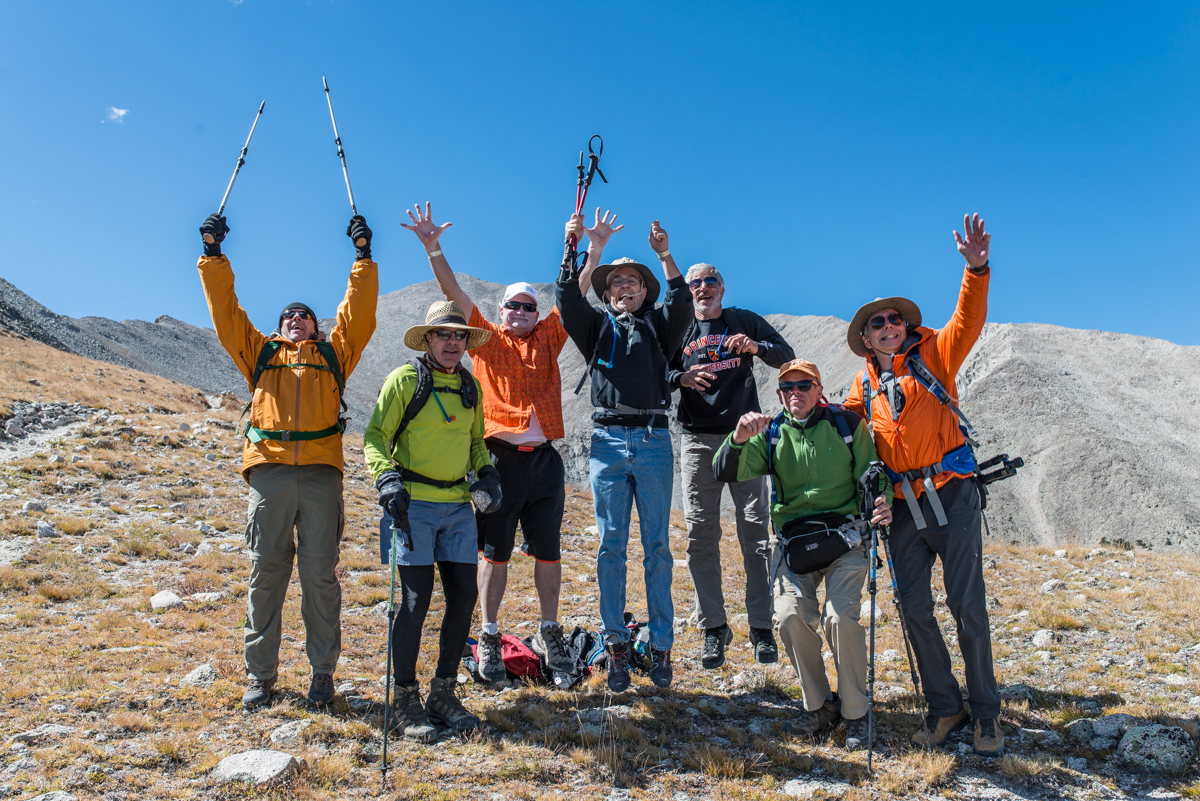 ---
The fest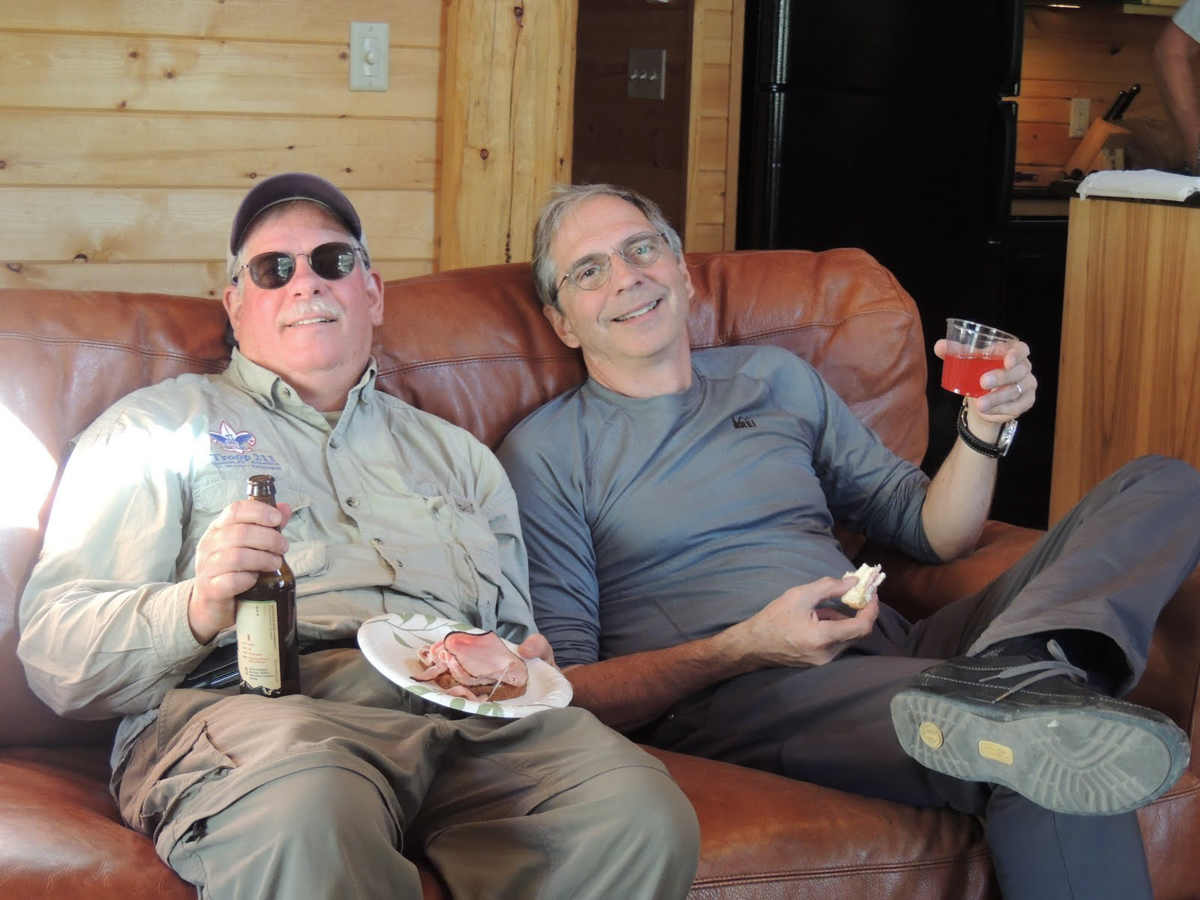 Rarely have sandwiches and beer been so well received.
---
Lounge chair heaven
Al Hanson takes a well deserved rest.