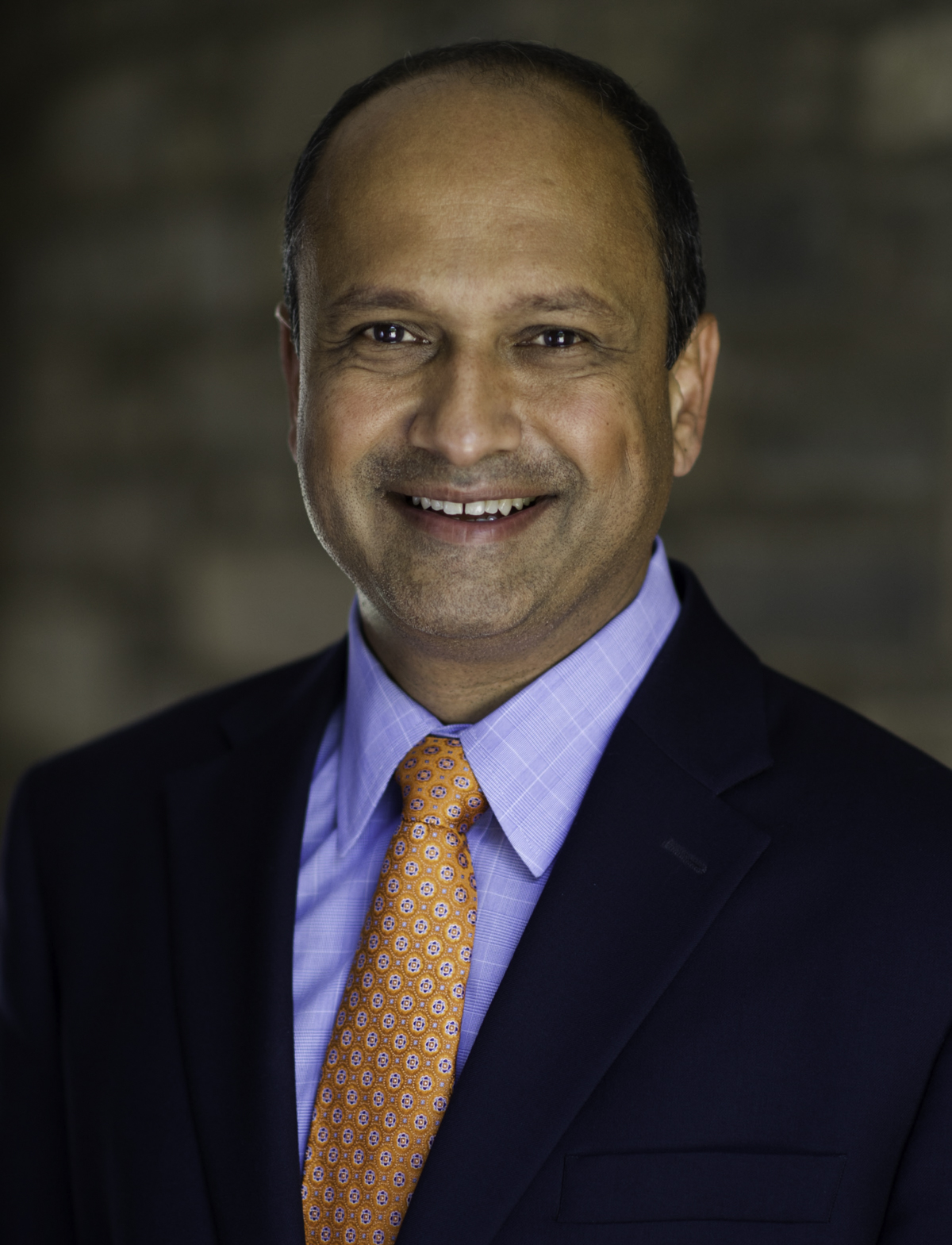 Graduate School Dean and Dean of the Faculty
Sanjeev Kulkarni (1963-present) was born in Mumbai, India. He holds a bachelor's degree in electrical engineering and bachelor's and master's degrees in mathematics, all from Clarkson University. After completing a master's degree in electrical engineering at Stanford University, he earned his Ph.D. in electrical engineering at the Massachusetts Institute of Technology. Kulkarni is a fellow of the Institute of Electrical and Electronics Engineers (IEEE), and he served as an associate editor for the IEEE Transactions on Information Theory. He is on the Board of Trustees for Clarkson University. He received an ARO Young Investigator Award in 1992, and an NSF Young Investigator Award in 1994.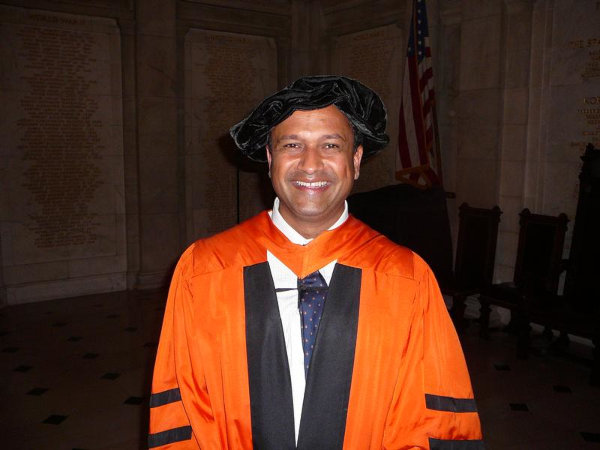 Kulkarni joined the Princeton faculty in 1991. He was an associated faculty member in the Department of Operations Research and Financial Engineering and in the Department of Philosophy, served as associate dean for academic affairs in the School of Engineering and Applied Science from 2003 to 2005; was the master of Butler College an undergraduate residential college from 2004 to 2012; and since 2011 was the director of the Keller Center, which had the broad aim to "educate students to be leaders in a technology-driven society."
When Kulkarni was designated dean in 2014, the Graduate School enrolled about 2,600 students pursuing master's and doctoral degrees in 42 departments and programs. He identified academics, campus life, diversity and professional development, among others, as some important areas of focus.
During his tenure as dean of the Graduate School, Kulkarni led the strategic planning Task Force on the Future of the Graduate School, implemented a sixth-year funding program for graduate students in the humanities and social sciences, and with the dean for research implemented tuition matching funds for faculty who support fourth- and fifth-year graduate students on sponsored research. Under Kulkarni's leadership, the Graduate School created an assistant dean position for professional development and developed a number of new programs including the University Administrative Fellows, opportunities for collaborative teaching between Princeton faculty and graduate students, and a partnership with Mercer County Community College to provide teaching opportunities and mentorship for Princeton graduate students.
Over three years, the Graduate School also increased the diversity of entering graduate student cohorts, enhanced student life activities, boosted the integration of graduate students into the University community, and advanced discussions on housing for graduate students as part of the University's campus planning effort. Kulkarni was active in alumni engagement, hosting events on campus and visiting alumni groups across the country and abroad.
In 2017, President Christopher L. Eisgruber recommended his appointment to Dean of the Faculty for his interdisciplinary research, wide-ranging service to the University and for his leadership of the Graduate School.
Distinguished career as a researcher and educator at Princeton
As the Dean of the Faculty and William R. Kenan, Jr. Professor of Electrical Engineering, Kulkarni's research spanned a broad range of areas related to understanding fundamental limits and developing methods for processing data and information, with a focus on information theory, machine learning, statistical pattern recognition, and signal and image processing. Due to the research's interdisciplinary nature, he worked extensively with the philosophy department as well as colleagues in computer science, psychology, operations research and financial engineering. One of his projects was an interdisciplinary, multi-institution collaboration through the National Science Foundation-funded Center for Science of Information, which sought to provide quantitative understanding of information representation, processing, and communication in biological, social and engineered systems.
In addition to advising dozens of undergraduate and graduate students' research projects, Kulkarni taught or co-taught a variety of courses in electrical engineering, computer science, philosophy, and operations research and financial engineering. He won numerous teaching awards including: the President's Award for Distinguished Teaching in 2007 and the engineering school's Distinguished Teacher Award in 2004. Students selected him for the Phi Beta Kappa Award for Excellence in Undergraduate Teaching in 2009, and have given him seven Engineering Council Excellence in Teaching Awards.
Kulkarni was an active participant in many departmental, school, and university-wide committees and advisory groups. In addition to serving on several program committees within the engineering school, he also has served on the Healthier Princeton Advisory Board, the Frist Campus Center Advisory Board, the Alcohol Coalition Committee, and he was an academic athletic fellow for the football team and a faculty fellow at Butler College. He was on the Sustainability Steering Council, the faculty advisory committee for Labyrinth Books, and serves as a trustee of Princeton University Press.
Sources:
Sanjeev Kulkarni, dean of the Princeton University Graduate School and a professor of electrical engineering, has been appointed dean of the faculty effective July 1
Kulkarni appointed dean of the faculty at Princeton University by Daniel Day Office of Communications
Kulkarni named dean of Graduate School
Other References: