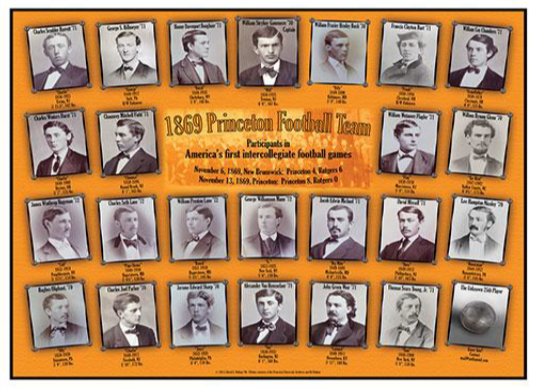 On November 6, 1869, students from The College of New Jersey (now Princeton) traveled to New Brunswick, New Jersey to play Rutgers College (now Rutgers University) in what has been called the first intercollegiate American football game before 100 spectators.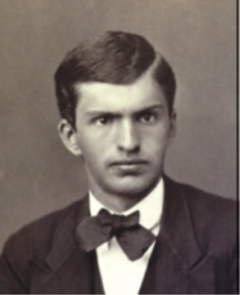 The Princeton squad was captained by William Stryker Gummere 1870 , who later became the chief justice of the New Jersey Supreme Court.
The first game was played using Rutgers rules, a modified version of London's Football Association rules that disallowed carrying or throwing the ball; instead, the round ball could only be advanced by kicking it. The teams of 25 players each attempted to score by kicking the ball into the opposing goal. When a team scored, it counted as the end of that frame. They played ten frames; Rutgers won 6–4. Click here for details about The First Game.
In what might be considered a beginning to college football rivalries as well, immediately after Rutgers won this game, Princeton's players were literally run out of town by the winning Rutgers students. The Princeton students reportedly jumped in their carriages and quickly made the 20-mile trip back to their campus.
A week after the first Princeton/Rutgers game, the Rutgers team traveled to Princeton for a rematch, which Princeton won 8–0. The second game was played under Princeton rules, which had the critical distinction of awarding a free kick to any player who caught the ball on the fly. This rule seriously negated the speed advantage of the Rutgers squad.
The two schools had originally scheduled to meet three times in 1869, but the third 1869 game never took place reportedly because of the officials at both programs who complained about more emphasis being put on the contests rather than academics and studying. Other sources claim that it may have been canceled due to disagreement over what set of rules to play under.
Due in part to their invention of the sport, the Tigers were one of the dominant forces in the early days of intercollegiate football, winning 22 of the first 40 national titles (1869–1909). Incredibly, for the first seventeen of those national titles, the team had no coach. The first coach to win a national title at Princeton's helm was Franklin Morse 1894 in 1896.
THE FIRST FORTY-FIVE YEARS 1869-19141
1873
Princeton beats Yale three goals to zero in the first game of the second-oldest rivalry in college football history.
1876
Princeton football wears the school colors for the first time, showing up for a game in Hoboken, NJ, against Yale with black shirts with an orange P on the chest.
1880
Orange stripes are added to the black shirts, stockings and caps. This, along with a newspaper account that credits the Princeton team with "playing like Tigers," gives rise to the University's athletic team nickname.
1882
James Hexall 1883 placekicks a field goal 65 yards in a loss to Yale.
1889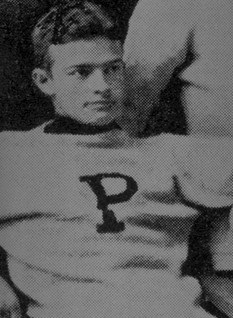 Knowlton "Snake" Ames 1890 was one of college football's greatest broken-field runners and a member of the first All-America team in 1889. Of Ames, Yalie (and first professional football player) Pudge Heffelfinger said, "He was clever at spinning, changing direction and faking the tackler. It was fatal to go for his knees or legs. They wouldn't be there." Ames' speed and elusiveness resulted in many spectacular long runs. In one game alone Ames returned a punt 70 yards for a touchdown, returned another kick 50 yards and ran 105 yards from scrimmage. In Ames' era, football was played on a 110 yard field.
Ames and his Princeton teammates are credited with being the first team to fully develop the "power sweep." A true football innovator, Ames was perhaps the first player to execute a fake punt, and he also developed a unique running style which enabled him to duck tacklers.
Over 100 years since his playing days ended Ames still holds nearly all the Princeton scoring records. In his career, "Snake" scored 730 points, 62 touchdowns and 176 points after touchdowns. In a single game against Pennsylvania, he scored 60 points. Ames was a member of Princeton teams that compiled a 35-3-1 record in his four varsity seasons.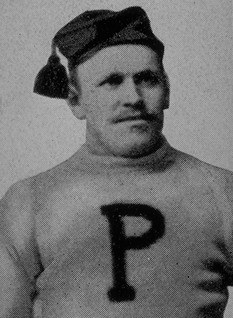 Other consensus All-Americans include Hector Cowan 1888 , William George 1892, Edgar Allan "Art" Poe 1891 (related to that Poe) , and Roscoe Channing 1890. Both Cowan and Poe are in the collegiate Hall of Fame.
1893
Princeton completes an 11-0 season with a 6-0 win against Yale in front of 40,000 in New York City. The win ends Yale's 37-game winning streak.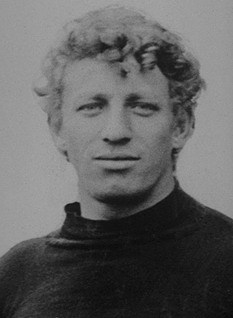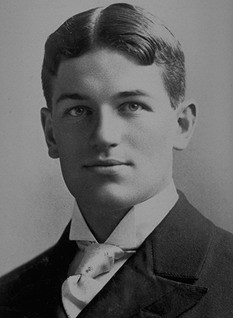 Three-time consensus All-America Phil King 1893 and All-American Langdon "Biffy" Lea 1896 lead Princeton to the national championship. King would later head the Princeton Football Association and coach for the Tigers, while Lea would become Princeton's first "official" (paid) coach.2
Lea is best remembered for being one of Princeton's great players of the 19th Century. "Biffy" became the cornerstone of the Tigers defense in an era when defense dominated the sport. Lea would garner the first of his three All-America awards as a sophomore in 1893. Swift, aggressive and agile, Lea roamed the field from his end or tackle position to put the brakes on a runaway enemy ball carrier. A clever blocker and tackler, Lea captained the Princeton team which finished 10-1-1 in 1895. Fifty years after he played his last game for the Tigers, he was still being named to All-Time Eastern teams. In four seasons wearing the Orange and Black, Lea anchored a defense that posted 35 shutouts in 47 games.3
1901
Lea 1896 becomes Princeton's first official head coach. Up until 1901, players or alumni served as coaches of the Princeton teams. Indeed, Lea had previously served as Princeton's unofficial coach in 1899 before being hired away by Michigan for the whopping salary of $4000 per annum. In 1901, Princeton returned the favor and named Lea as their first formal coach, although his salary is unknown.
1903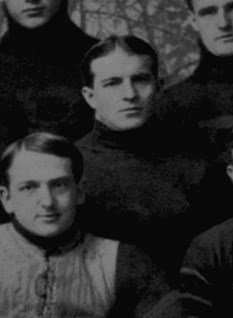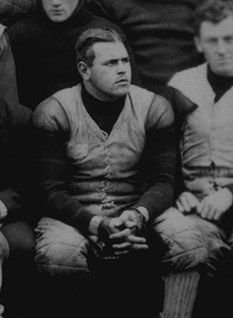 Two-time consensus All-American and collegiate Hall of Famer A.R.T. "Doc" Hillebrand 1900 begins a three-year coaching stint and finishes with 27-4-0 career record and a .871 winning percentage. His team, which was captained by consensus All-American John DeWitt '04 , won the national championship in 1903, going 11-0 with a scoring edge of 295-6 – only six points allowed! Ralph Davis '04 blocked a punt that DeWitt returned 75 yards for a touchdown during the Yale game. While Hillebrand was head coach from 1903 to 1905, the Princeton record was 27-4 and the Tigers out-scored their opponents 669-85.
1906
President Theodore Roosevelt calls upon representatives of college football to make the game safer. Princeton is represented by John Fine '82 at the meetings that follow. Rules legalizing the forward pass and requiring teams to gain 10 yards in three downs are enacted. Cap Wister '08 catches the first touchdown pass in Princeton history on a throw by captain Eddie Dillon '07; both earn consensus All-America honors. Princeton goes undefeated and wins the national title.
1908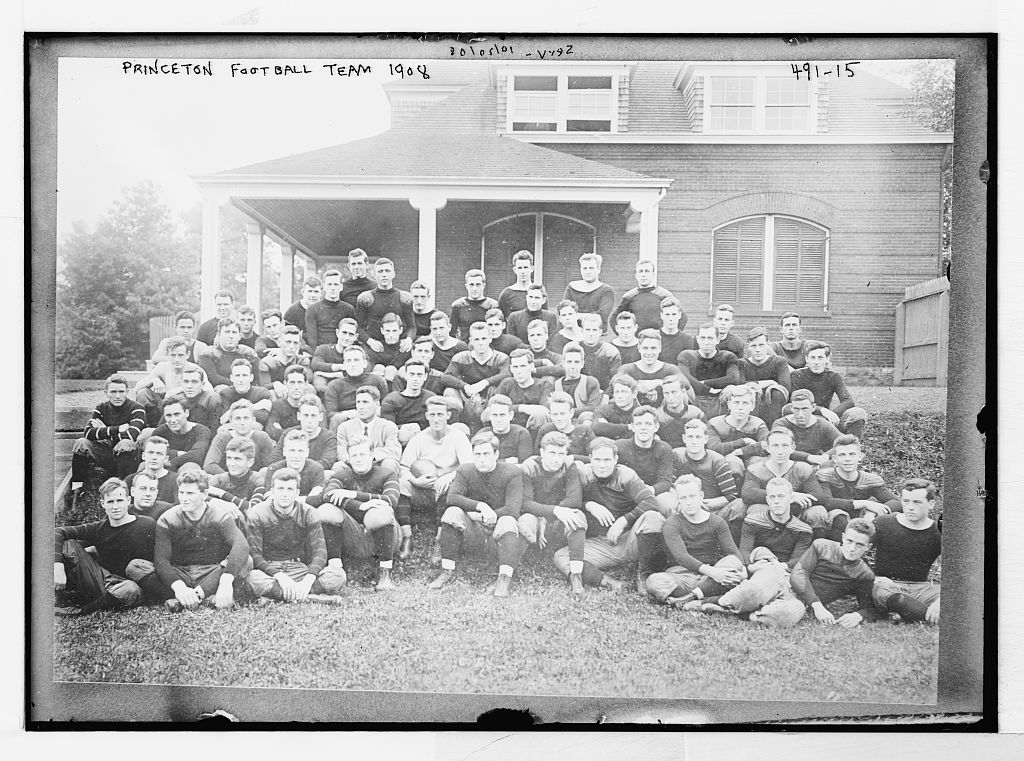 1910
In 1910, Keene Fitzpatrick , one of the pioneers of intercollegiate sports, was offered the position of athletic trainer and track coach by Princeton University.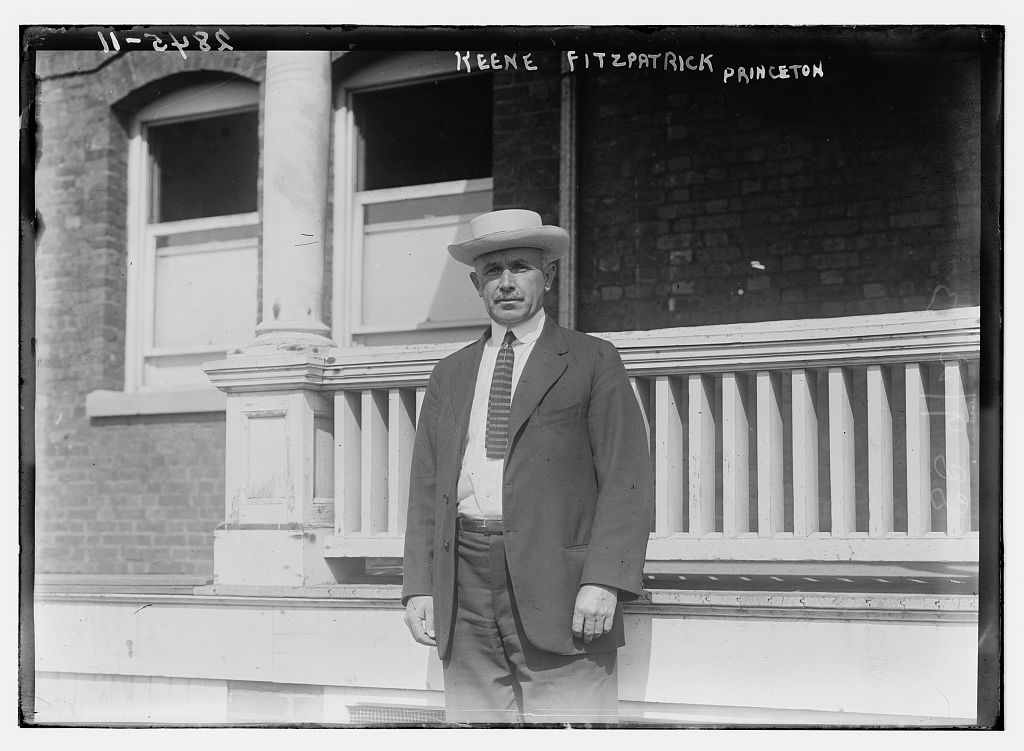 Fitzpatrick stated that he was content in Michigan, but Princeton representative persisted and asked him to name the salary that would cause him to leave Michigan. Fitzpatrick did not want to leave Michigan so he gave the figure "in the neighborhood of $8,000 per year"—an amount he assumed would be prohibitive. Princeton agreed to the amount, and Fitzpatrick, "having made the terms himself felt in honor bound to leave Michigan and come East."4 After his first year at Princeton, when Princeton had won a national title, the Daily Princetonian published an editorial in November 1911 proclaiming Fitzpatrick as "the best trainer Princeton has ever had", and concluded, "if we were asked to name the man who had done most for Princeton athletics in general during the past year, we should name Keene Fitzpatrick, the trainer of a championship football team, the trainer of a championship baseball team and the coach of the first Princeton track team that has beaten Yale in fifteen years." In 1918, a columnist observed: "Princeton has learned to love Fitzpatrick just as much as it does the members of the famous Poe family, Sam White and others who have brought glory to the Jungletown institution. He has built up the athletic department, just as he had done at Michigan . . . ."5
1911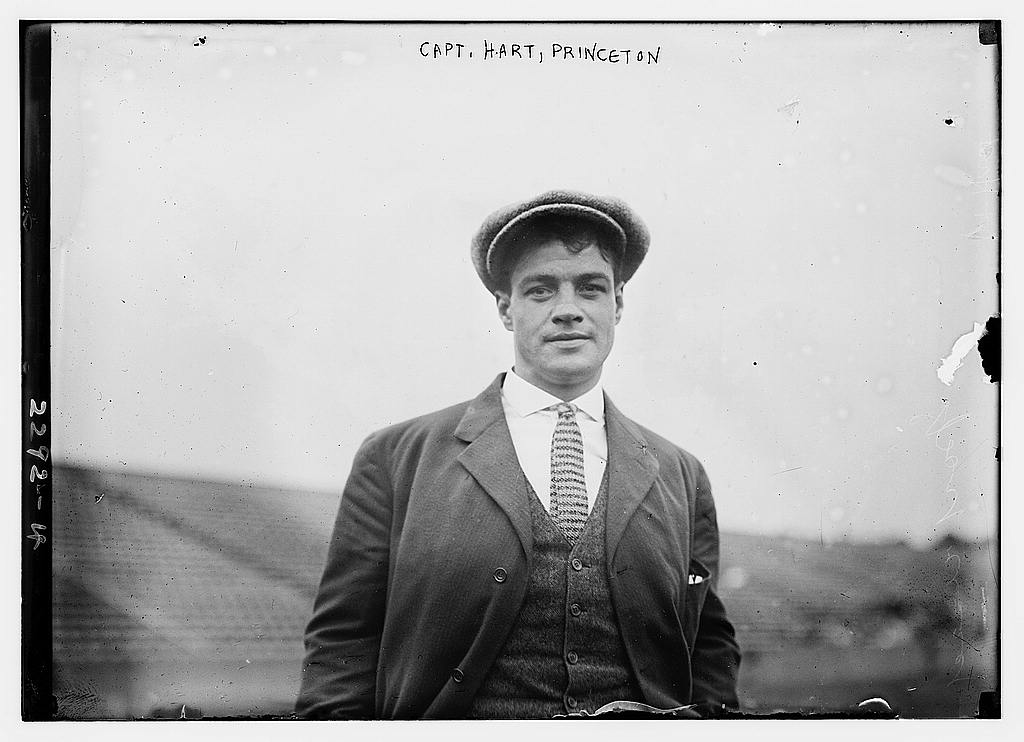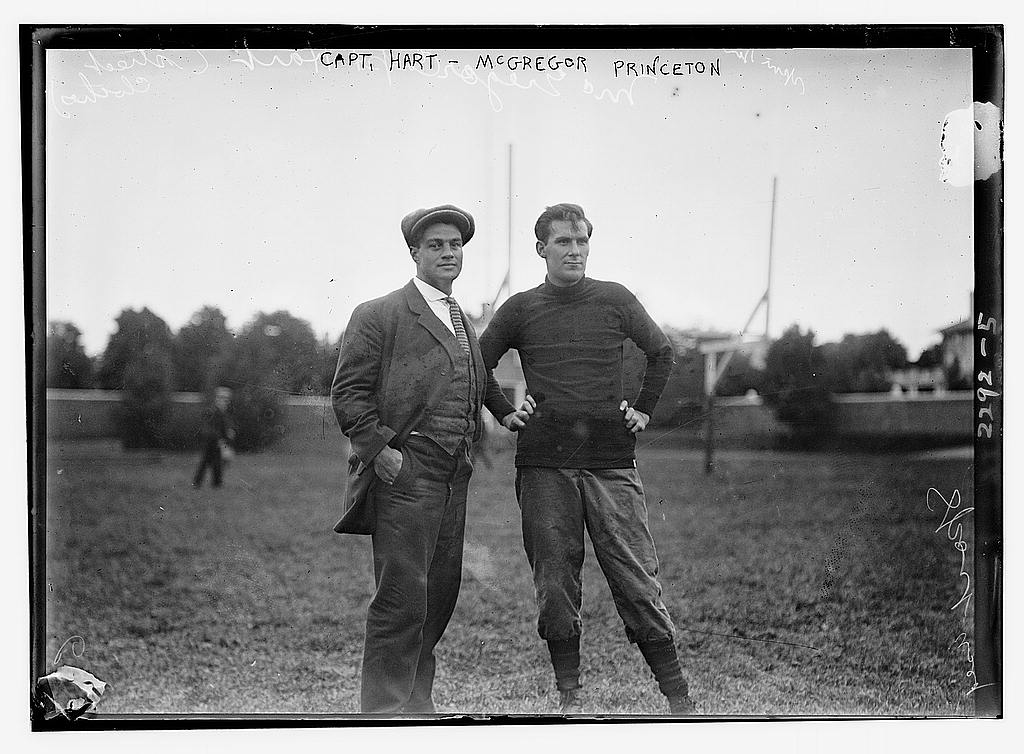 Princeton, under consensus All-American and collegiate Hall of Famer captain Eddie Hart 1912 and acting captain Sunford White 1912, and coached by Logan Cunningham 1911 and Alexander MacGregor 1911 , is the undefeated national champion.6
Hart's strength was the stuff of legends. He was one of 40,000 soldiers attending the Cirque de Paris when the local strong man issued a challenge. He'd wrestle anybody in the crowd and guarantee to pin his man in 60 seconds. Hart came out of the crowd, faced the strong man, and pinned him. Another time he bet that none of three men from an Army football team could block him and knock him down, even if he stood on just one foot. He won the bet. Once a 195-pound pal yelled "Catch me, Eddie!" and leaped from a second-floor balcony at a Paris hotel. Hart caught him.
1912
The rules are further amended. Teams now have four downs to gain 10 yards, receive six points instead of five for a touchdown and play on a field 100 yards long instead of 110.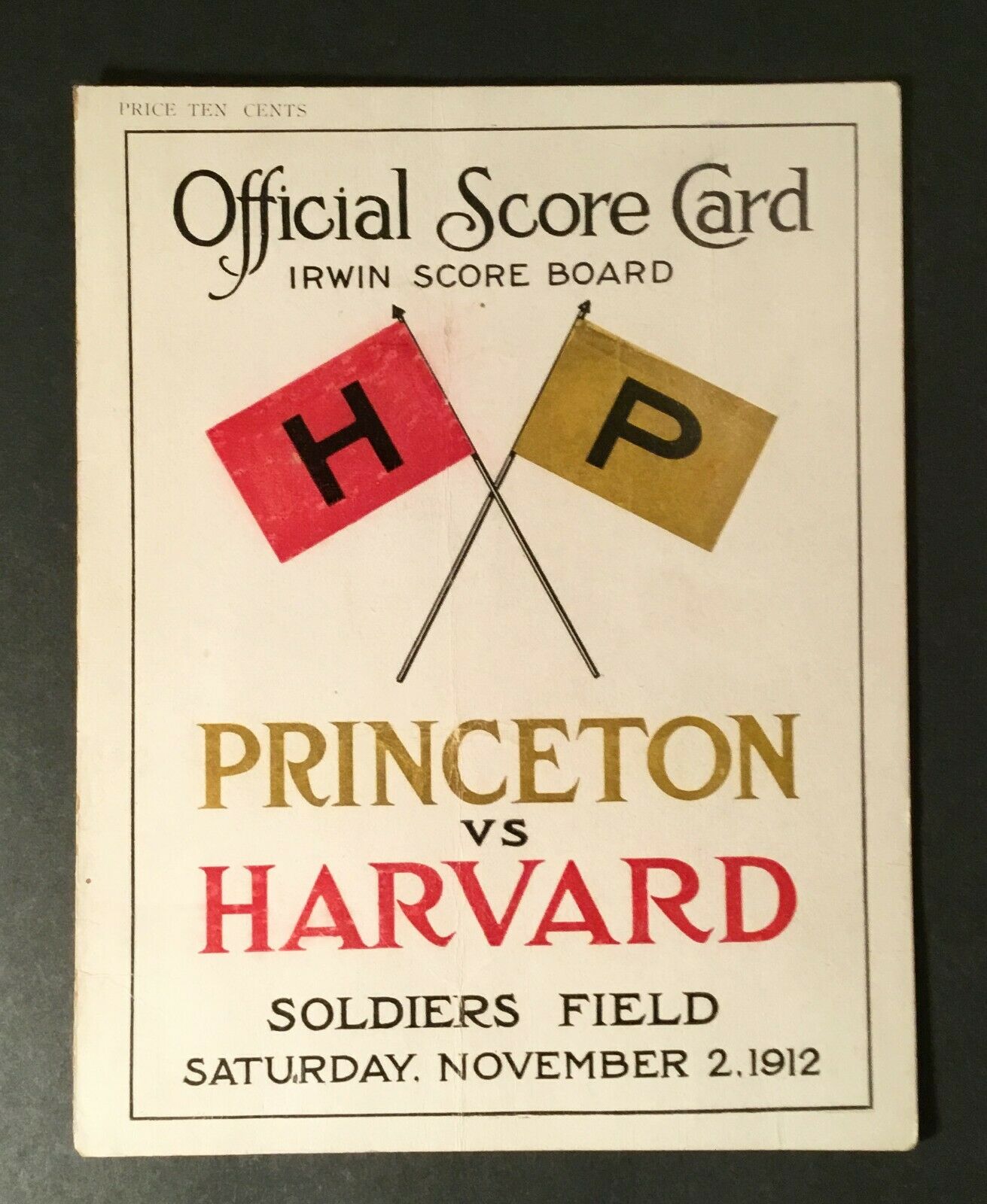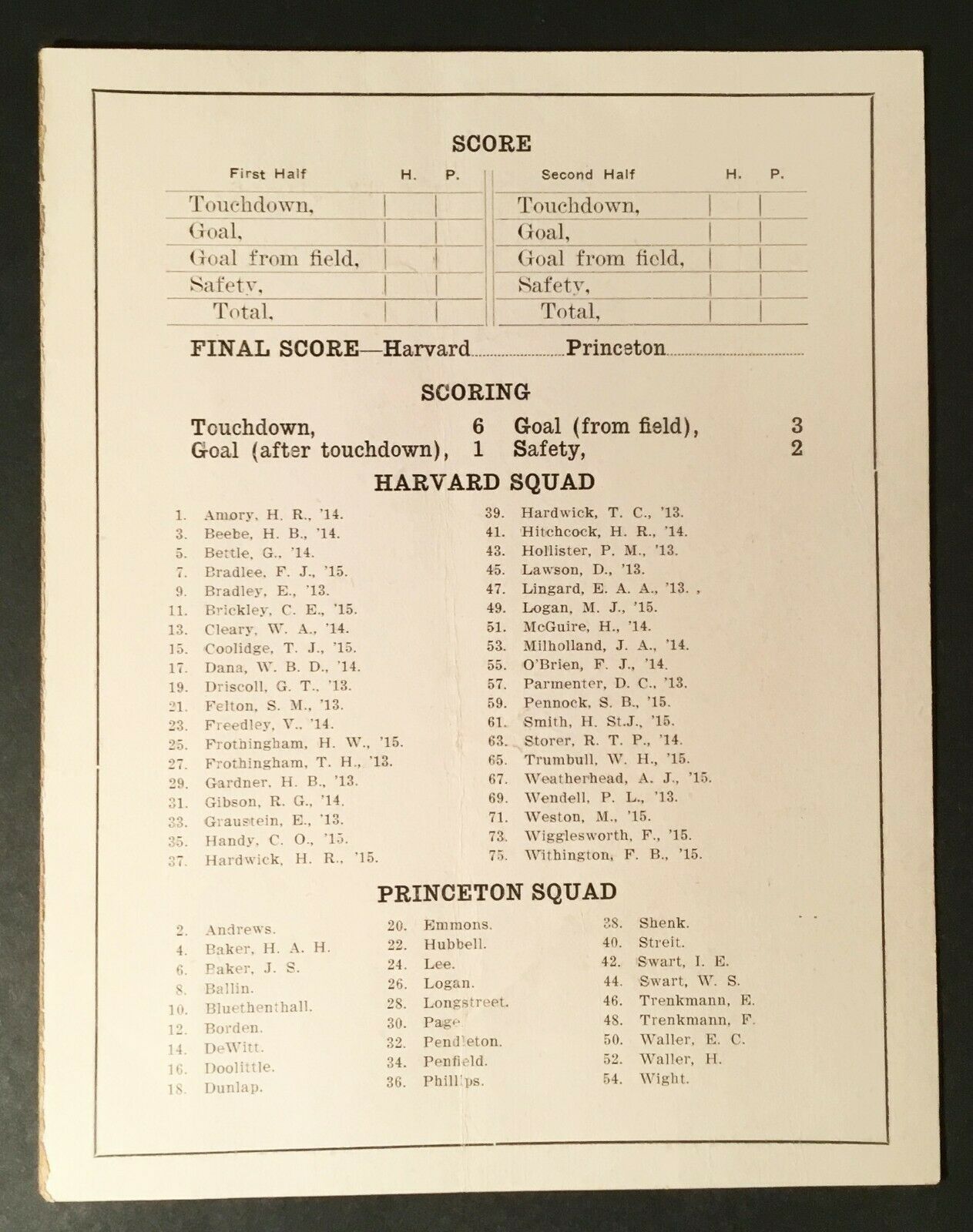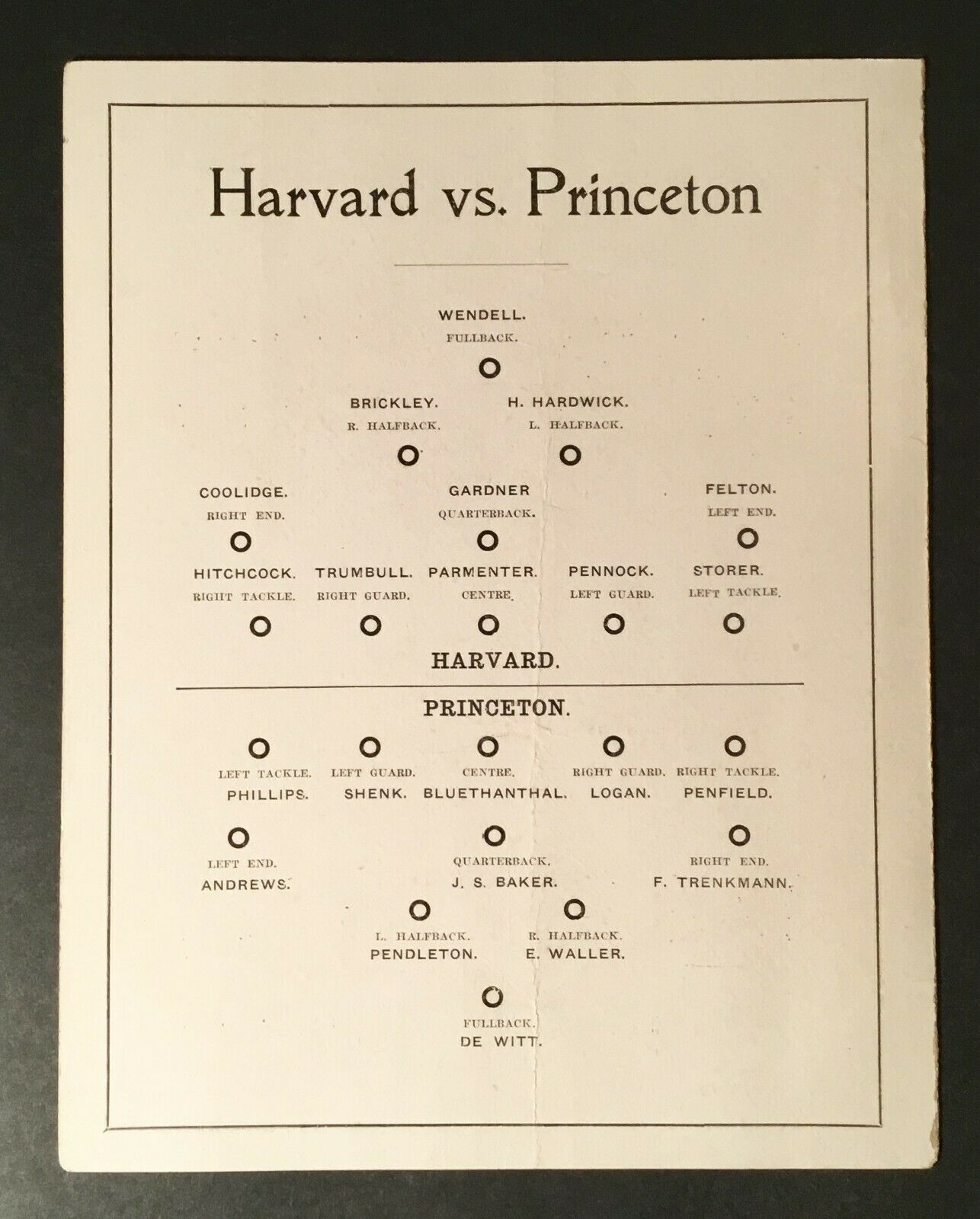 1913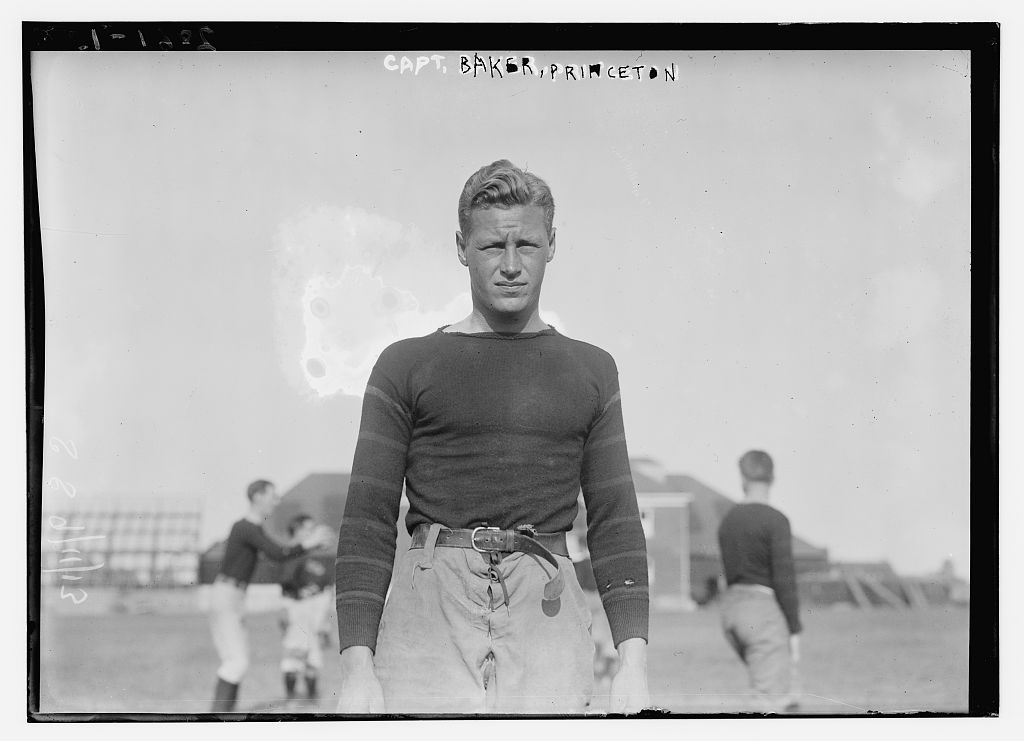 Hobart (Hobey) Baker '14 captains the Tigers. Hobey was, at the time, the finest amateur hockey player this country had ever known. He was also an excellent football player.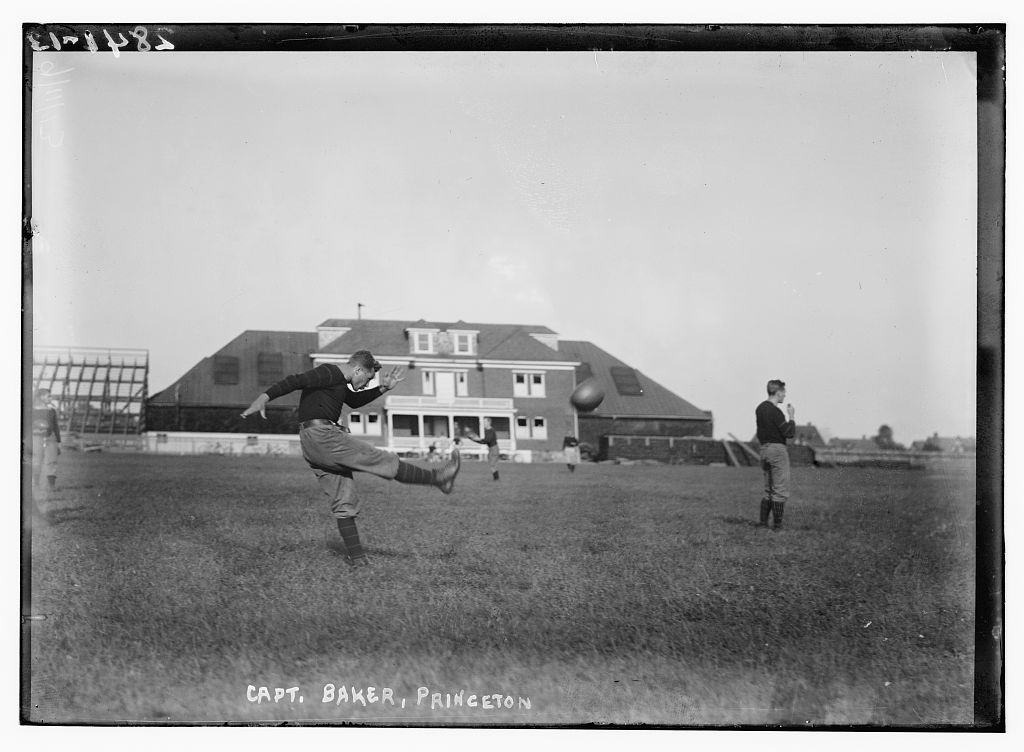 He is the only person to be in both the hockey and collegiate football halls of fame. Over his three-year football career with the Tigers, Hobey scored 180 points, a school record that lasted until 1964 when Cosmo Iacavazzi '64 broke it in the final quarter of Cosmo's last college game.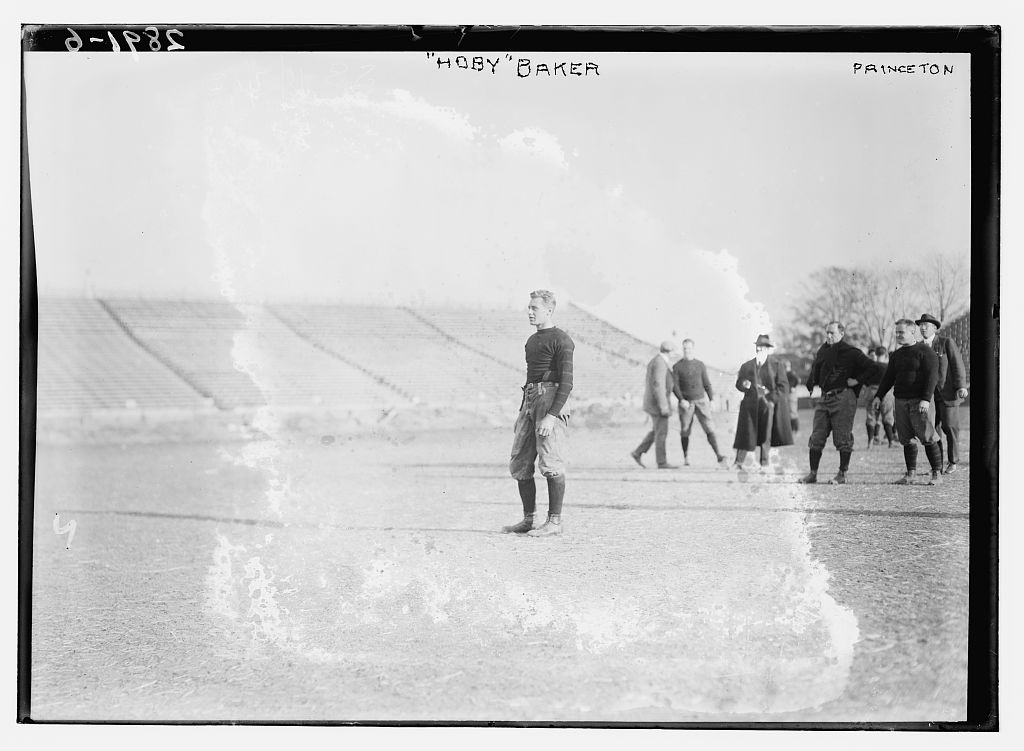 Hobey caught over 900 punts in his career and averaged 300 yards in punt returns per season. He never fumbled a punt, and he had runs up to 88 yards. Baker returned 13 punts, a school record, against Yale. In 1912 he scored 92 points as Princeton went 7-1-1, a school record that stood until 1974.
Also on the 1913 squad was All American center Arthur "Bluey" Bluethenthal 1913,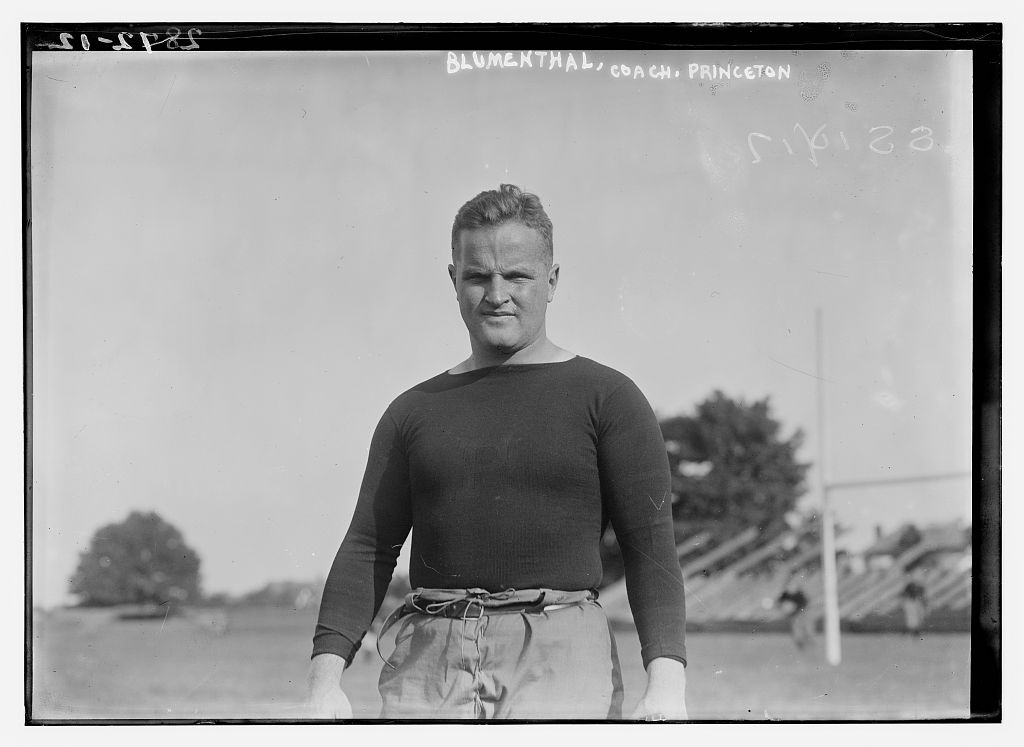 whose own story ended as tragically as Hobey's – in the air over France during the First World War. Bluethenthal is a member of the International Jewish Sports Hall of Fame.
1914
In 1914, Princeton built Palmer Stadium, the third college football stadium ever built and what was the second oldest standing college stadium until its demolition in 1996. Palmer Stadium was modeled after the Greek Olympic stadium and seated 45,750 spectators. Princeton defeated Dartmouth 16-12 Oct. 24 in the first game played there.
--Frank Derby '85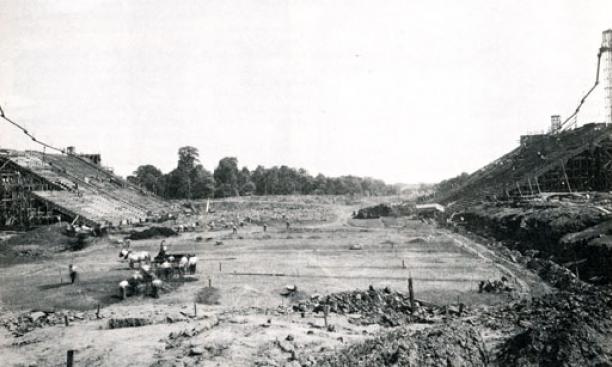 FOOTNOTES
1This chronology is generally taken from goprincetontigers.com.
2Both King and Lea are in the Hall of Fame
4"Makes a Hit at Princeton: Keene Fitzpatrick Given Credit for Great Work Done There". The Washington Post, Nov. 26, 1911.
6The Princeton Alumni Weekly,Nov. 22, 1911 at p. 147